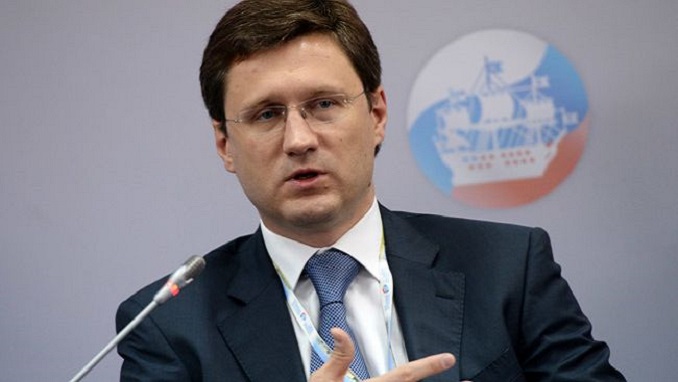 Russia's energy industry broke another record in 2018, with 556 million tons of oil and 725 billion cubic meters of gas produced in the country last year, Russian Energy Minister Alexander Novak said at a meeting Thursday with President Vladimir Putin, according to Investing.com Russia.
The minister said gas exports, an important pillar of Russia's economy, increased by 20 billion cubic meters reaching nearly 225 billion cubic meters. Pipeline exports grew 4.1%, while LNG supplies increased 70% to reach almost 26 billion cubic meters, Novak reported.
Vladimir Feigin, President of the Institute for Energy and Finance, told Izvestya that the surge in production mostly stemmed from improved oil sector revenues brought about by investment in the development of new fields.
"Rosneft and Gazpromneft showed a particularly impressive production increase last year," he pointed out. According to the expert, this year's figures will depend on the new agreement with OPEC limiting oil output volumes. "However, the investment made by oil companies in previous years will play a positive role again. They will make it possible for Russia's oil companies to boost oil production in the coming years," he added.
Russia's success in gas exports is logical as well, says Sergei Pravosudov, Director of the National Energy Institute.
"Russian pipeline gas in Europe is more preferable price-wise than supplies from other countries, given that Europe's demand for gas is growing. Their own production has steadily declined. What's more, coal-fired power plants are gradually being decommissioned," he told the paper.
According to the expert, this trend will persist in 2019, and Russia is capable of setting another export record. These plans can only be hampered by warm weather, which would reduce the consumption of natural gas, he added.