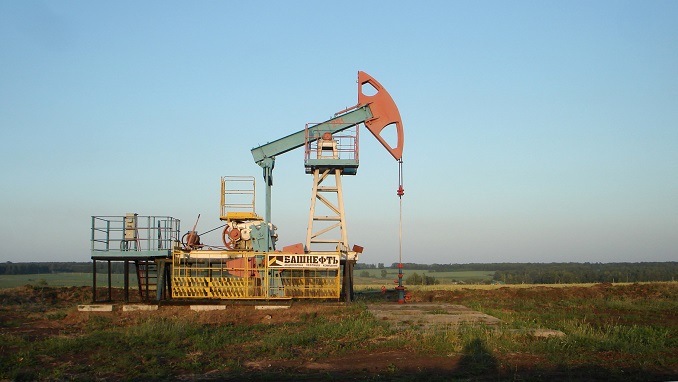 Russia has profited considerably in the past 9-10 months as Washington imposed draconian oil sanctions on Venezuela, Bloomberg writes.  
According to the news outlet, the demand for Russian oil that is sourced from the country's Ural Mountains region is at a historic peak, with Russia making additional profits between November 2018 to July 2019 in excess of 900 million dollars. 
The report involved calculations which compensate for the price difference between Russian exported Urals oil and the Brent benchmark for exported oil during the eight-month period in question in comparison to the previous five year average.
"There is a shortage of competing heavier, sourer crude right now as a result of sanctions on Iran and Venezuela, but also because of OPEC+'s current production cut agreement," said Konstantsa Rangelova, analyst at JBC Energy. "Urals in the Mediterranean is at an all-time high." 
The Bloomberg calculations are based on terminal data, oil loading programs for Russian ports and information from a trader monitoring S&P Global Platts oil assessments. The estimate doesn't include any of the overall effect on Brent prices from Trump's policies or the OPEC+ deal, just the shift in relative prices.
The U.S. has been critical of current Venezuelan president, Nicolás Maduro, and has backed attempts to replace him. Washington announced sanctions against Venezuela in late January and removed the remaining waivers for buyers of Iranian oil from May. The measure created a shortage of the heavy, sour kind of crude that the two export, a variety similar to that produced in Russia. While this oil is considered to be of lower quality, some refineries are built to process it and switching to other grades is costly.
Meanwhile, the Russian military signed a deal that would allow it to send military ships to Venezuela, expressing support for the Latin American country. 
Venezuelan Defense Minister Vladimir Padrino met Thursday in Moscow with his Russian counterpart Sergei Shoigu, with whom he "signed an agreement on the visits of warships to the ports of both states and discussed the situation in Venezuela, as well as issues of bilateral military and military-technical cooperation." The deal came as Caracas was in the throes of a months-long political crisis between Moscow-backed President Nicolas Maduro and Washington-backed National Assembly leader Juan Guaido.