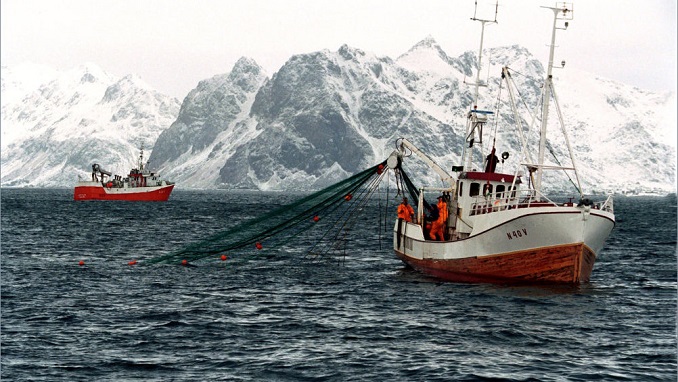 Russian Fishery Company (RFC) will begin directing attention for Pacific herring sales to Nigeria and other parts of Africa, the company's CEO said at the Seafood Expo Global in Brussels earlier this month, according to Sea Food Source.
"Traditionally, China was our main export market for Pacific herring. But Africa promises to catch up on volume sales in the coming few years," chief executive Fedor Kirsanov said in a press release.
"Currently RFC is focused mainly on Nigeria, but we plan to expand our presence in the African market as we believe, that demand for pelagic species in Africa will increase in [the] future," he added.
Last year, RFC sold around 10,000 metric tons of Pacific herring in Nigeria through the Africa-based Stallion Group. RFC and Stallion Group representatives "discussed the prospects for further cooperation" during the expo in Brussels, the companies said in a press release.
"Russian Fishery Company is a reliable partner and we are looking forward to developing our partnership further," Stallion Group Executive Director Jeykumar Ponraj said. "We are going to explore further beyond Nigeria in the region like Cote d'Ivoire and Ghana."
Meanwhile, RFC said last week it will be an active bidder in the upcoming Russian Federal Agency for Fisheries auction for cod and haddock quotas.
To qualify, companies must invest in infrastructure upgrades in the form of either vessel or processing plant upgrades. The Interdepartmental Commission of the Ministry of Agriculture and the Federal Agency for Fisheries approved RFC's application, which detailed its planned construction of four vessels and a coastal plant in the Northern Fishery Basin with a daily capacity of 25 metric tons, the company said in a statement.