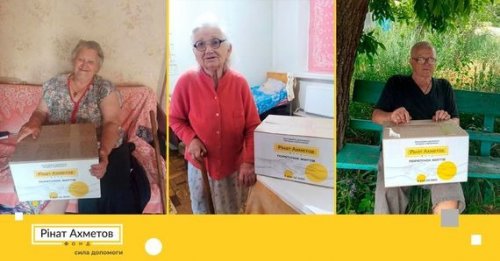 Residents of Ukraine who become desperate as a result of the war receive aid from the Rinat Akhmetov Foundation. People who live in locations with challenging humanitarian situations particularly need this supports, a press release from SCM writes.
The Foundation has dispatched another convoy of humanitarian aid to Donetsk Oblast, carrying 5,400 food packs.
Since the start of the war, the Foundation has already given people of Donetsk Oblast more than 98,000 food parcels. Ukrainians will receive 400,000 food supplies overall.
The support is provided as part of the Rinat Akhmetov – Saving Lives program.