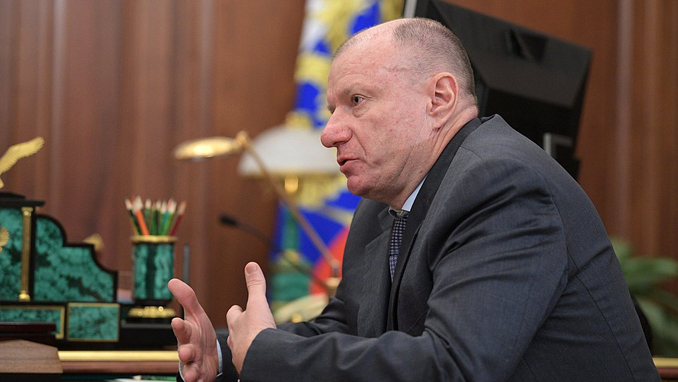 The former wife of Russian oligarch Vladimir Potanin, Natalya, demands a significant part of his fortune, including a substantial stake in mining and smelting giant Nornickel, Vedomosti reported. 
As lawyer Dmitry Gorbunov told the business newspaper, the divorce proceedings take place in London and will most likely be considered in the High Court of the British capital. According to the expert, the issue of dividing Potanin's main asset – Norilsk Nickel – will also be tackled.
Potanina is expected to argue that she didn't get a fair trial because Potanin has close ties to Russian President Vladimir Putin, The Times reported.
At the moment, Potanin has a 30% stake in Nornickel. If the ex-wife receives half of this share, the oligarch will lose control of the enterprise. 
Natalya Potanina filed a lawsuit against her ex-spouse in early August. Independent lawyers suggest that her odds of winning the litigation are high.
Natalya and Vladimir Potanins were married for 20 years, and the couple has three children. The court divorced the Potanins in the spring of 2014. Natalya received 380 million rubles ($5.8 million) and three land plots in the Moscow suburbs.
After that, Natalya Potanina tried to battle for her rights several times, but the billionaire managed to convince the courts that "actually" his relations with the ex-spouse had been terminated as early as 2007, so they could only divide funds owned until this year. In 2018, the Supreme Court of the Russian Federation finally rejected Potanina's claim against the businessman for one trillion rubles ($15.2 billion).
Forbes estimates Potanin's net worth at $19.1 billion, making him the sixth-richest man in Russia, according to Forbes. He owns a third of mining company Norilsk Nickel and is the founder and president of Interros, an investment firm.