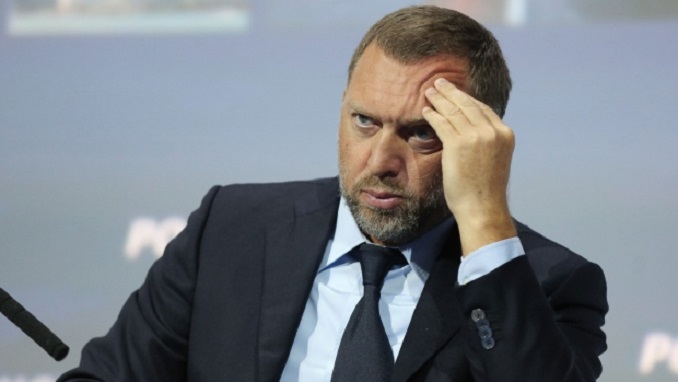 Oleg Deripaska, the owner of U.S.-blacklisted aluminum company Rusal, is the biggest loser among Russian billionaires sanctioned by Washington for links to the Russian government and its "malign activities", according to the Bloomberg Billionaires Index.
The 50-year-old billionaire's net worth plunged to a record low on Tuesday, almost three weeks after the U.S. imposed sanctions on him and some of his companies. Deripaska, who is also the majority shareholder of En+ Group, has seen its stock lose more than half its value, reducing the aluminum tycoon's fortune by $3.8 billion. Along with earlier losses, his net worth has dropped by $4.7 billion this year, the most of any wealthy Russian.
Rusal was also among the eight Deripaska-linked firms blacklisted by the U.S. EN+ owns a 48 percent stake in Rusal, which produces about 6 percent of the world's aluminum and operates mines, smelters, and refineries around the world.
Deripaska was also targeted personally for reasons including threatening the lives of business rivals, bribing government officials and having links to organized crime, according to the U.S. Office of Foreign Assets Control. The billionaire has denied any wrongdoing.
On Monday, the Treasury Department extended the sanctions' "wind down" period — a window in which the U.S. and foreign entities could complete their unfinished business with Rusal without facing any penalty — by six months while expressing openness to lifting the sanctions entirely.
"Rusal has felt the impact of U.S. sanctions because of its entanglement with Oleg Deripaska, but the U.S. government is not targeting the hardworking people who depend on Rusal and its subsidiaries," Treasury Secretary Steven Mnuchin said.
"Given the impact on our partners and allies, we are issuing a general license extending the maintenance and wind-down period while we consider Rusal's petition [to lift the sanctions]," he added.