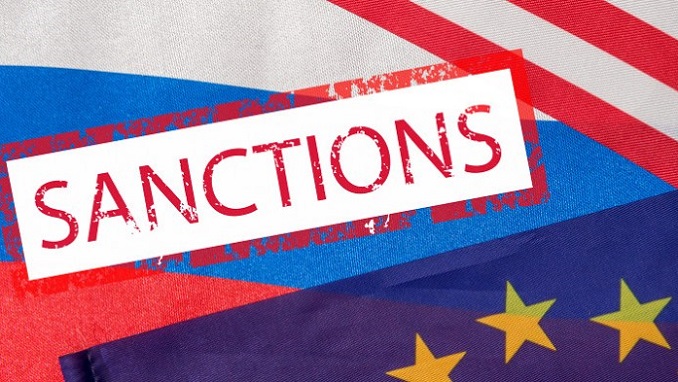 The leaders of the European Union have agreed to prolong economic sanctions against Russia for another six months over its continued destabilization of Ukraine, the European Council said, according to Reuters.
The EU's economic sanctions against Moscow over Ukraine include curbs on Russian energy, defense, and financial sectors and are currently in place until the end of July. The formal extension will take place in the coming days.
Preben Aamann, the European Council spokesman, tweeted: "Russia sanctions unanimously extended for another six months because of a lack of Minsk Agreements implementation."
The EU imposed sanctions on Russia in 2014 after it annexed Ukraine's Crimean Peninsula, and rolled them over routinely due to the lack of progress on the peace front.
More than 13,000 people have been killed since 2014 in fighting between Ukrainian troops and Russian-backed separatists in eastern Ukraine.
The downing in east Ukraine in July 2014 of a Malaysian passenger plane led to a toughening of the EU's response to the crisis. All 298 people aboard, many of them Dutch, perished.
A Dutch-led international investigative team on Wednesday said three Russians and a Ukrainian will face murder charges for bringing down the MH17 flight.
EU leaders also gave their "full support for all efforts to establish truth, justice, and accountability for the victims and their next of kin." Their joint statement called "on Russia to cooperate fully with the ongoing investigation."