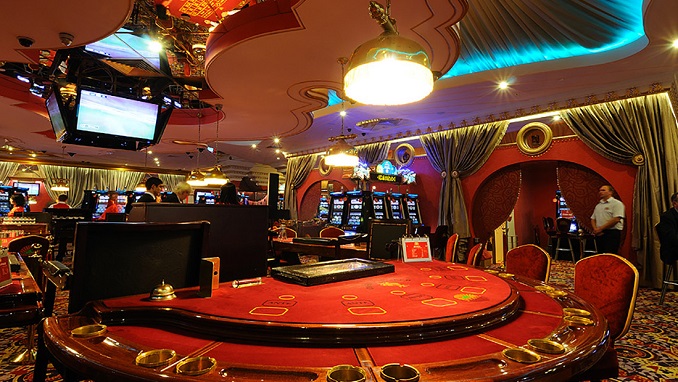 Suncity Group Holdings Ltd, a Hong Kong-listed firm controlled by Macau casino junket investor Alvin Chau Cheok Wa, has upped its stake in the firm that promotes the Tigre de Cristal casino resort in the Russian Far East, Asgam.com reports.
As a result, Suncity Group Holdings has become the largest single shareholder of the venue promoter, Summit Ascent Holdings Ltd.
The amount paid per share – $0.247 was almost 30 percent more than the target price mentioned by the prospective vendors in a filing by Summit Ascent earlier this month.
"The company aims to increase its investment in tourism-related property projects in regions other than China… the company believes that Russia is a favorable place for investment," Suncity Group Holdings said in a filing to the Hong Kong Stock Exchange (HKEX) regarding its acquisition.
"Sun Travel Ltd, a wholly-owned subsidiary of the company, has been acquiring customers (majority Chinese customers) through its operations and those customers may want to visit destinations with gaming facilities," the company said.
The group effected the deal by acquiring sale shares from two parties that had collectively held 24.68 percent of Hong Kong-listed Summit Ascent. The latter firm was until 2017 controlled by Asian casino entrepreneur Lawrence Ho Yau Lung.
The deal, closed on Tuesday, involved a consideration totaling $91.5 million being paid collectively to Jerry Kuo Jen Hao and First Steamship Co Ltd, said the suitor. According to Suncity Group Holdings, the acquisition was funded out of a previously-announced loan of up to $191 million made by Chau to the company.
Suncity Group Holdings said that prior to completion, it had held approximately 3.29 percent of the issued share capital of Summit Ascent. Upon completion, its interest increased to approximately 27.97 percent.