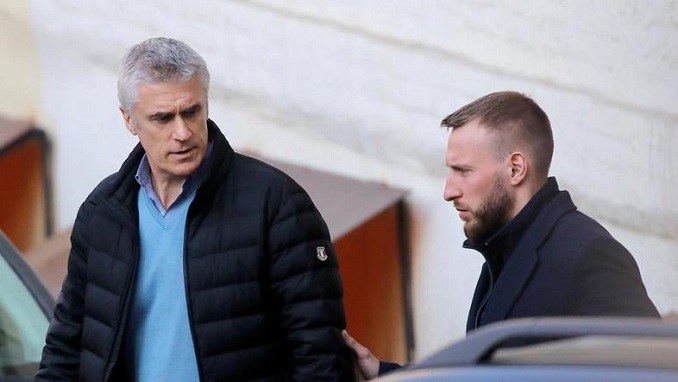 U.S. investor Michael Calvey, who is currently under house arrest on suspicion of embezzling money from Russia's Vostochny Bank, will ask investigators to be released in order to take part in the upcoming St. Petersburg International Economic Forum (SPIEF), RBC reported.
Calvey's company, equity fund Baring Vostok, told the news outlet on Monday that has also been registered as a participant in the forum for a long time and hopes to take part in this year's events.
This year's edition of SPIEF will be held from June 6-8.
The fund takes an active part in SPIEF every year, with the 2019 delegation to be led by Baring Vostok senior partner Elena Ivashentseva, according to the press service.
"Currently, four employees of the fund, including its head, Michael Calvey, are being arbitrarily kept under arrest because of the abuse of the justice system by [our] opponents in a corporate conflict," the company said.
"The forum provides an opportunity to discuss all pressing issues regarding the activities of the fund and portfolio companies as well as answer questions from businesses and authorities, who are closely following the situation," the fund said.
In February, Calvey and five other suspects were detained as part of the Vostochny Bank case. On April 11, the court ruled to release Calvey and place him under house arrest.
Investigators believe that an entity owned by Calvey owed Vostochny Bank 2.5 billion rubles ($38.4 million), but instead of repaying the debt, Calvey, together with other people, convinced the bank's shareholders to approve the signing of an agreement under which Vostochny Bank was supposed to receive 59.9 percent of the shares in another company controlled by Calvey.