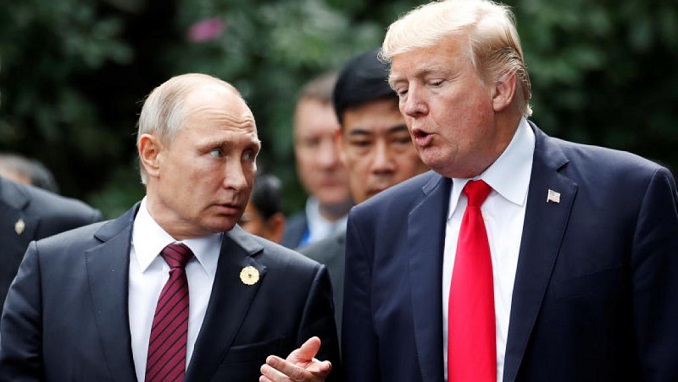 Russian President Vladimir Putin has said that Swedish climate activist Greta Thunberg is a "kind and sincere" girl, but added that she may have been manipulated to serve the interests of others, BBC News reports.
"It's deplorable when someone is using children and teenagers in their interests," Putin said at the Russian Energy Week forum in Moscow on Wednesday.
Elaborating on the 16-year-old activist, Putin claimed that she does not understand complex global issues such as barriers to clean energy in developing countries. "I don't share exultation about Greta Thunberg," he said.
Thunberg, who has inspired thousands of other students to demonstrate for action against climate change by skipping school, found herself thrust into the global spotlight after electrifying the UN General Assembly in New York, where she denounced world leaders for failing to tackle climate change in a speech on September 23.
"You have stolen my dreams and my childhood with your empty words," she criticized the gathering of visibly uneasy diplomats.
Her blistering address left few indifferent. The 16-year-old Swede was either lionized or pilloried by media, politicians, and the public the world over.
In response to Putin's statement on Wednesday, Thunberg changed her Twitter bio to mock the Russian president's dismissive words. "A kind but poorly informed teenager," Thunberg's Twitter bio now reads.
Putin said children who are passionate about environmental issues, like Thunberg, should be supported. But he also accused her parents of exploiting that passion.
"When someone is using children and teenagers in personal interests, it only deserves to be condemned," Putin said. "I'm sure that Greta is a kind and very sincere girl. But adults must do everything not to bring teenagers and children into some extreme situations."