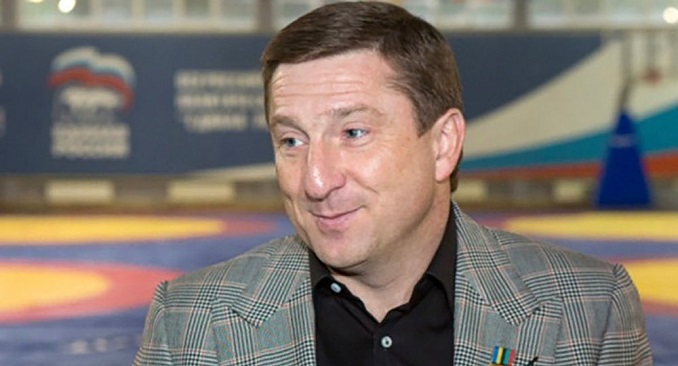 A high-profile Russian businessman of Armenian descent whom the United States put on the sanctions list for his alleged connection with criminal structures, has threatened to sue the U.S. for his inclusion on the blacklist.
In an interview with Russian RIA news agency, Ruben Tatulyan, who according to the State Department has strong links with the Russian mafia, called information about his assistance to criminals "fake" and advised the U.S. authorities to "impose sanctions against themselves".
The U.S. maintains Tatulyan is on the sanctions list because of ties to the Eurasian criminal entity Vory v Zakone (Thieves-in-Law). Ten other individuals and two entities linked to the group were also sanctioned in December for "its involvement in serious transnational criminal activities."
Tatulyan claims he had no assets or business partners in the U.S., and that his entire business was located in the territory of Russia, adding he is planning to sue the U.S. Treasury Department.
"Undoubtedly, my lawyers will go to court, and we will surely win," said Tatulyan.
According to the businessman, also known as Robson, he never attended 'thieves' gatherings and "has no idea what it is all about". He added that he sued and won all the trials against media outlets that distributed such information. In open access, however, there are many photographs depicting Robson in the company of "Thieves-In-Law."
According to the U.S. Treasury, Tatulyan provided financial and legal support to the outspoken criminal group. The sanctions were also imposed on two companies related to him.
The controversial businessman, who is based in the Black Sea city of Sochi, holds an Armenian diplomatic passport, raising questions about his ties to Armenia's government.
This month, the Armenian Foreign Ministry confirmed Tatulyan has worked as an "adviser" to the country's Foreign Minister Edward Nalbandian.