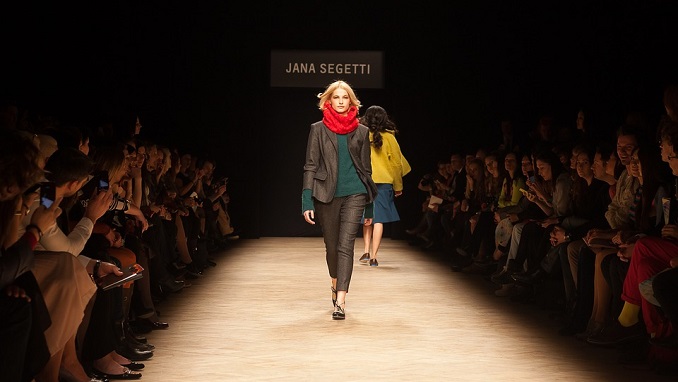 Western fashion retailers are losing interest in the Russian market, which opens room for rapidly growing young Russian brands, Kommersant reports.
According to the business newspaper, the number of stores operated by Russian fashion retailers in Moscow shopping malls has doubled in the last year.
Yevgenia Khakberdiyeva, Retail Property Manager at real estate company Knight Frank, says the 2014 financial crisis opened shopping mall doors to Russian designers. Property developers were willing to rent retail spaces to Russian companies at new rates, while "the designers who had started as small businesses in the 2000s, had made some notable strides by that time."
She says there was also constant demand for their goods.
"New Russian brands have a high turnover, often times leaving some new Western companies in the dust, unknown to Russian consumers," Head of Moscow Retail Leasing at CBRE Alexandra Chirkayeva pointed out.
Ivan Khokhlov, co-founder of fashion brand 12storeez, highlights Russia's import substitution policy – a government-encouraged drive to replace imported goods with domestic-made alternatives, forced by the Kremlin as a response to Western sanctions.
"When the ruble plummeted in 2014, the Russian market became less profitable for Western companies," he noted. Founder of 21 Shop retail spot Mikhail Labakhua agreed, saying that following the crisis, many foreign brands turned out to be too expensive and were replaced by Russian rivals.
According to Ame-store owner Inessa Vakhrusheva, a new generation of designers has emerged in the country, who are capable of making market-oriented fashion collections.
"In the past, it used to be more about creative activities but now it has become a business," she told Vedomosti.