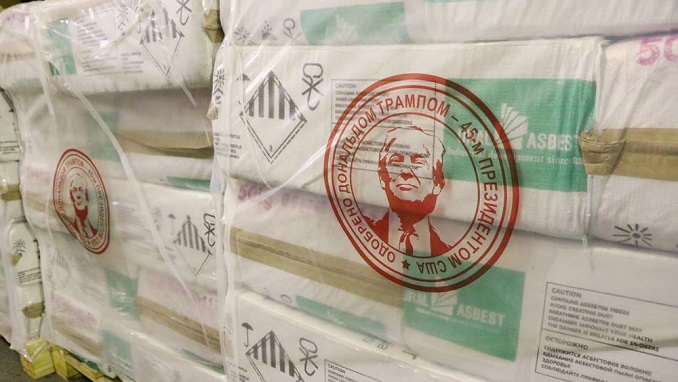 The volume of trade between Russia and the United States reached around 6 billion dollars in the first quarter of the current year, a 25% year-on-year, new data from Russia's Federal Customs Service reveals, according to Vestnik Kavkaza.
Russian exports to the U.S. saw an 18% increase from January through March and amounted to $2.686 billion. At the same time, imports from the U.S. to Russia grew by 29.4 percent and totaled $3.292 billion. The U.S. share in Russia's foreign trade turnover increased to 3.8 percent from 3.1 percent a year ago.
In 2018, trade turnover between the countries amounted to around $25 billion, marking a 7.86 percent increase against the previous year. The modest overall trade numbers follow years of American sanctions against Russia and countermeasures from Moscow.
Washington introduced economic penalties in 2014 over Russia's involvement in the crisis in eastern Ukraine and Moscow's decision to annex the Crimea Peninsula from Ukraine. Since then, the measures have been expanded for various reasons with the Kremlin responding in kind.
Russia's overall trade turnover amounted to $158.6 billion in the January-March period, up 0.1 percent from the same period last year. Exports reached $104.9 billion, having increased 1.4 percent, while imports were down 2.4 percent year-on-year to $53.8 billion.
Meanwhile, trade between Russia and China grew 3.4 percent to $24.95 billion in the first quarter. China reportedly accounted for 15.8 percent of Russian trade in the first three months of this year, up from 15.3 percent against the first quarter of 2018.