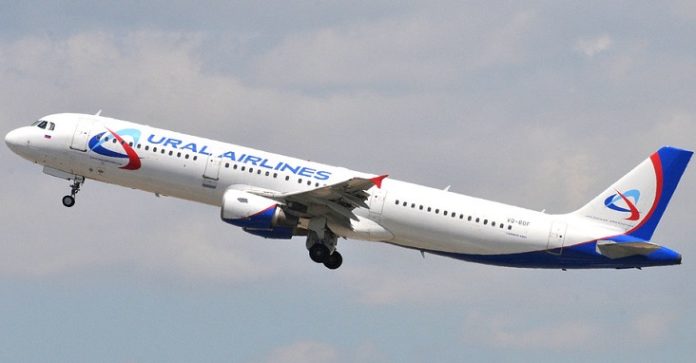 The net profit of Russian air carrier Ural Airlines increased by 4.9 percent to 3.2 billion rubles ($50 million) in the first nine months of 2019 compared to the same period last year, Rusaviainsider.com reports.
The country's fifth-largest carrier also reported a 7.9 percent yield growth to 67.2 billion rubles ($1.05 billion), in accordance with Russian accounting standards.
Sales revenues in the first nine months of this year improved by 4.9 percent, reaching 2.7 billion rubles ($42.33 million). The report also reveals a reduction of the company's commercial expenses and an increase in management expenses which, when combined, result in saving 132.7 million rubles ($2.08 million).
The improvement in the airline's financial performance is in line with the uplift in its operational performance indicators. In January-September Ural Airlines carried 7.4 million passengers, 5.8 percent more than the same period last year, with the numbers split almost equally between domestic and international flights, 4.1 million versus 4.2 million respectively.
The airline's objective for this coming year is to sustain the upward trend in its operational performance whilst also expanding its product offering, the airline said. In the third quarter of this year, the Yekaterinburg-based carrier launched three new domestic routes and 24 international destinations within the CIS and beyond.
The Ural operates scheduled and chartered domestic and international flights out of Koltsovo International Airport. The company, which has made big plans to modernize its fleet, said this month it is "starting a new chapter" with the delivery of its first Airbus A321neo aircraft.
The carrier and has two more A320neo variants on order (including another long-range A321LR) as well as 14 Boeing 737 MAX 8s.