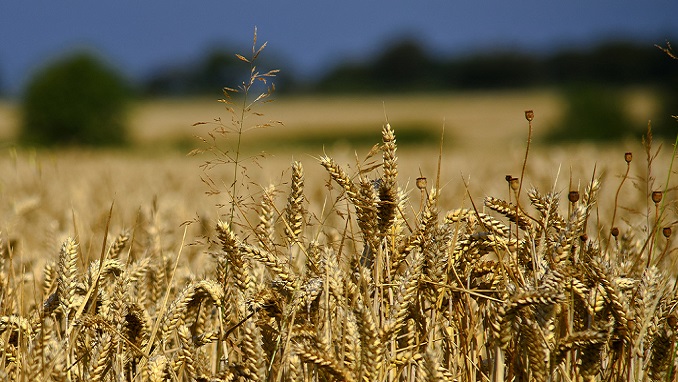 The world's wheat fields are at risk of enduring "severe, prolonged, and near-simultaneous droughts" by the end of the century — raising serious concerns about future food insecurity and political instability, says a new study published in the journal Science Advances.
This means the proportion of global wheat production areas at risk of drought would be four times higher than current levels – at the moment around 15% of wheat-growing areas are threatened by severe dry periods, the study says, according to Salon.
"If only one country or region sees a drought there is less impact," said study co-author Song Feng of the University of Arkansas. "But if multiple regions are affected simultaneously, it can affect global production and food prices, and lead to food insecurity."
The report predicts prolonged droughts by 2100 would risk food insecurity, climbing prices and political instability, especially if multiple regions' production were affected simultaneously.
Reuters reported, citing co-author Petr Havlik, that "Africa would be the most affected region by the middle of the century."
Europe, the United States, and Russia would be severely hit, said Havlik, deputy director at Austria's International Institute for Applied Systems Analysis.
Africa is not a major wheat producer, but the crop provides 14 percent of the calories consumed by the continent's population, which is projected to double by 2050, Havlik said.
The research follows a landmark U.N. report from August which called for a global overhaul of the ways humans use land — including forestry, agriculture, and industrial and urban development — to meet the food needs of the world's growing human population and ensure a habitable planet.