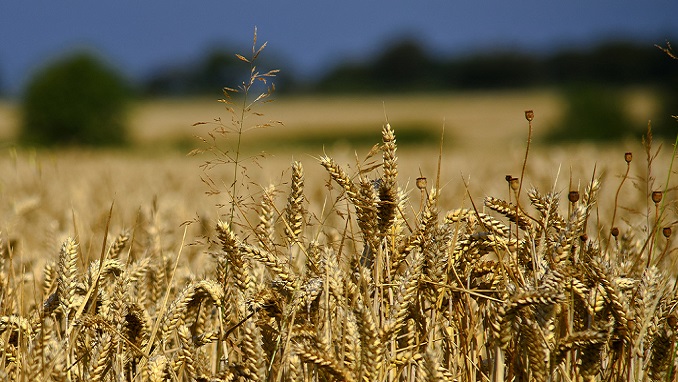 Exports of wheat and meslin (wheat/rye mixture) from Russia in the first nine months of this year decreased by 30% compared to the same period last year and amounted to 22.66 million tons, the country's Federal Customs Service said, according to TASS.
In monetary terms, the figure decreased by 23.5% and amounted to $4.61 billion.
According to the Customs Service, exports of vegetable oil in January – September 2019 increased by 30.8% in monetary terms and reached $1.568 billion. In physical terms, it amounted to 2.226 million tons, which is 42.5% more than for the same period in 2018.
Meanwhile, exports of fresh and frozen fish in January – September 2019 increased by 3.7% to $2.18 billion. In real terms, this indicator amounted to 1.223 million tons, increasing by 2.1% compared with the indicator for the same period in 2018.
On Friday, the Global Agricultural Information Network report from the U.S. Department of Agriculture (USDA) said that Russia's wheat production forecast for 2019-20 has been revised downward by 5 million tons.
The USDA said it lowered its projection to 74 million tons based on official and unofficial data from the Russian government and industry experts following initial results of the 2019 harvest.
"Dryness in some areas versus too much rain in others have reduced expected yield," the USDA said.
Meanwhile, the quality of the 2019-20 wheat crop will exceed last year's crop and the long-term trend is "steadily increasing quality," the USDA said.
"According to the Ministry of Agriculture, the share of food grade wheat has increased to 84% against 74% in 2018," the USDA said.
Wheat exports are forecast at 34 million tons, down from 35.7 million tons in 2018-19 and 41.4 million tons in 2017-18, according to the USDA.