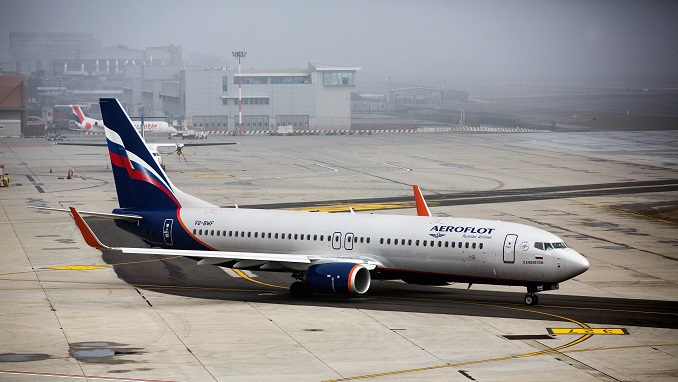 A United States ban on flights by Russian state airline Aeroflot to America would definitely trigger a response from Moscow, which has enough power to respond accordingly, a Russian lawmaker has said, according to RIA news agency.
"We can't allow our company to get squeezed from the market. We can't let Delta take Aeroflot's place," said Maksim Suraev, a member of the State Duma Committee on Transport and Construction.
He also noted that the air communication between Russia and the United States will not cease in any case, since a third-country carrier may fill in the gap. "We will simply fly Lufthansa, or French companies," the deputy explained.
Washington is planning to impose new sanctions on Russia over the poisoning of double agent Sergei Skripal and his daughter in the UK. Moscow denies involvement in this crime, and is insisting on an open investigation.
In addition to sanctions tied to the Skripal investigation, a bill was submitted last week to US Congress with a whole range of anti-Russian measures, including sanctions against the new state debt of the Russian Federation and state-owned banks.
Shares in Aeroflot plunged 11 percent at the opening of the Moscow Exchange on Thursday, but have rebounded and were down five percent during afternoon trading.
At the moment, only Aeroflot operates direct flights between Russia and the U.S. In March, American carrier Delta announced it is stopping its flights to Moscow, following other companies from the U.S. such as American Airlines and United Airlines.
Russia could also respond by raising tariffs for the use of its airspace by American airlines. The move would significantly increase the cost of flights over Russian territory or, alternatively, would force them to bypass the world's largest country. Airlines flying from Europe to Asia would be the hardest hit. Aeroflot is also a major benefactor of royalties for all international flights passing through Russian airspace, which is the largest in the world.