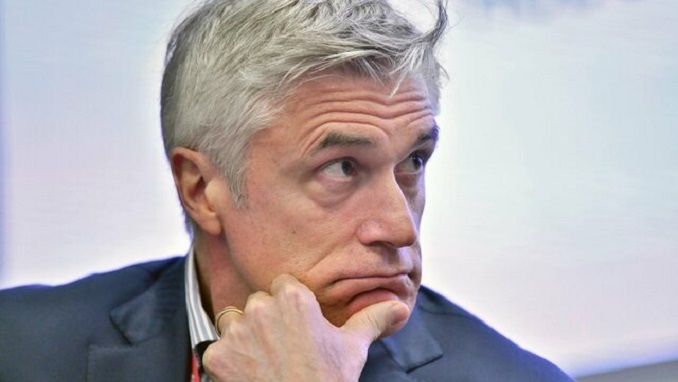 The Baring Vostok Foundation fears that the timing of familiarization with the materials of the criminal case of the foundation's founder, Michael Calvey, as well as other defendants may be postponed until November. This was announced by a representative of the fund on Tuesday. In this case, the trial may begin closer to the New Year holidays, he added.
Initially, the investigation set a deadline for familiarization with the case until May 13. Due to the coronavirus, it was postponed to August 13, Interfax reported.
"Now it has become clear that the investigation, for technical reasons, is most likely shifting the deadline to November," the Foundation said. "This means that hearings on the merits will begin at best by the new year, that is, two years will pass from the moment the case is initiated until day when our colleagues will finally have the opportunity to prove their innocence. All this time they remain hostages of a commercial dispute."
He added that the documents that would allow to prove the innocence of the defendants in the case are not attached to him.
In July, the Investigative Committee re-indicted the defendants in the Baring Vostok case in a final wording. In the opinion of the defense, before referring the case to the prosecutor's office, the investigation decided to make small "technical" changes there.
Seven people are involved in the Baring Vostok case, six of them were detained in mid-February 2019 and arrested. The seventh person involved, the former director of Vostochny for investments, Alexander Tsakunov, was detained in December and immediately placed under house arrest.
Michael Calvey was transferred to house arrest in April 2019. Baring Vostok partner Vahan Abgaryan, director of the fund for investments Ivan Zyuzin and ex-general director of the First Collection Bureau (PCB) Maxim Vladimirov were transferred to house arrest only in February 2020.
All of them are accused of embezzling 2.5 billion rubles of Vostochny Bank, partly controlled by an investment fund, by issuing a non-repayable loan to the First Collection Bureau in December 2015 (part 4 of article 160 of the Criminal Code). None of them admits guilt.
They began to study the case materials in December 2019.
Calvey previously stated that the criminal case was related to a corporate conflict over control of Vostochny Bank and was initiated by the fund's opponents in this conflict – the bank's shareholders Artem Avetisyan and Sherzod Yusupov.