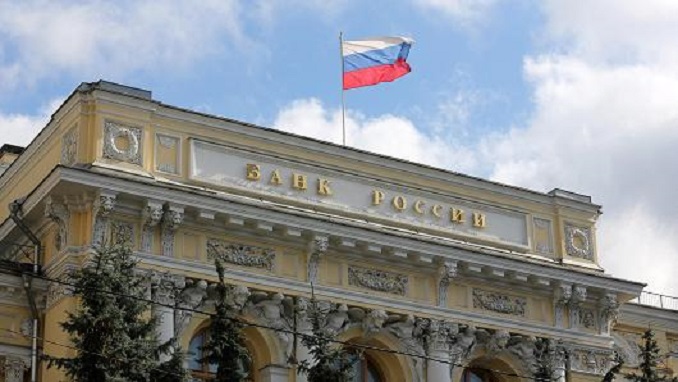 Belarus and Ukraine owe Russia close to 11.2 billion and the two countries are the largest debtors to Russia in terms of financial and export loans, Expres.by reported.
As of June 1, Russia's biggest individual debtor was Belarus with $7.55 billion. Recent data from the Bank of Russia suggest that the debt level has remained steady since the end of 2018, when it stood at $7.52 billion. The amount, however, is double where it stood in 2012.
In June, the Russian government refused to provide Belarus with a new loan of $630 million. "Russia (…) has repeatedly stated that when we reach the general integration mechanism, we will discuss the issue of credit on a wider scale," Belarus finance minister Maxim Yermolovich said at the time, pointing to Russian demands about stepping up union state talks between the two countries.
Following the Russian move, Belarus agreed a $500 million loan with China, the country's second-biggest lender.
The Russian refusal to provide Belarus with a new loan is part of "the systemic economic pressure that Russia has begun to exert" on the country, Belarusian business daily tut.by wrote, quoting Dmitry Kruk, a senior researcher at the Belarusian Economic Research and Education Centre. Although there is now a "cooling in relations" between the two sides, non-tariff trade restrictions, friction on the cost of the Russia-built Astravets nuclear plant and the issue of gas prices for 2020 all put pressure on Belarus, he said.
Ukraine was ranked second in terms of debt to Russia with $3.7 billion in total, with Kyiv currently owing Russia about $3.1 billion in Eurobonds. After the economic crisis in 2014, Ukraine defaulted on the debt securities, which was followed by a Russian lawsuit. Ukraine does not recognize the debt and considers itself owing only $0.61 billion to Russia, from the early 1990s. The country has repeatedly stated that the remaining debt was "forced" on the country. Russia insists that it is the result of various bilateral agreements.
In 1997, the two parties agreed that the initial debt would be repaid in a cashless form by annually offsetting close to $100 million for Russia's lease of its naval base at Sevastopol, Crimea. "Today there is no instrument for servicing and paying off this debt, since Russia has unilaterally denounced these agreements [on the Black Sea Fleet]," Ukrainian finance ministry official Galina Pakhachuk said back in 2016.