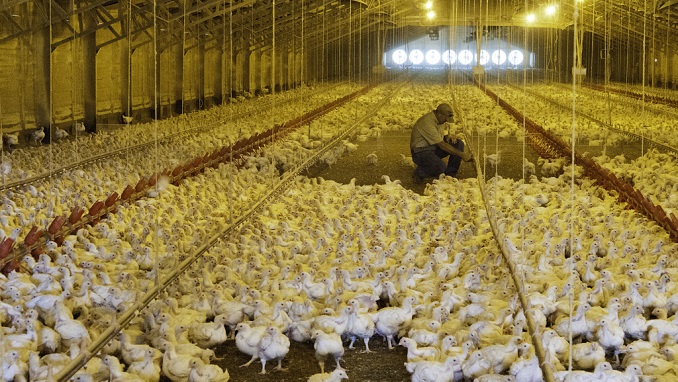 One of the biggest Russian meat producers, Cherkizovo Group, has reported a 51% year-on-year growth in volume sales of chicken, to 60,240 tons in July, according to Meatinfo.ru.
Turkey sales volumes were up 15% to 38,600 tons during the period, from 33,600 tons in July 2018.
The volume of pork production increased by 17% in this period, while volume sold was up 18% on a year-on-year basis.
The company's meat processing unit saw 8% year-on-year growth in volume to 20,530 tons, driven by strong performance in its carcass and by-products segments, it said.
Last month, it was reported that Russia's January-May poultry production dropped by 5.1% to 1.5 million tons, after growing consistently over the past decade.
Frozen poultry production is down by as much as 24% year-on-year, official data and industry estimates showed. According to the Russian State Statistical Service Rosstat, production shrank in North-West federal district, in Urals and the Far East, but the most noticeable decrease was seen in Russia's south.
The Russian poultry market is depressed primarily by the declining purchasing power of the population, according to Albert Davleyev, president of the Russian consulting agency Agrifood Strategies.
Demand for all types of meat has been stable for over a year as the country's GDP is stagnating at 1.2-1.5% and the disposable incomes are shrinking, the expert estimated.