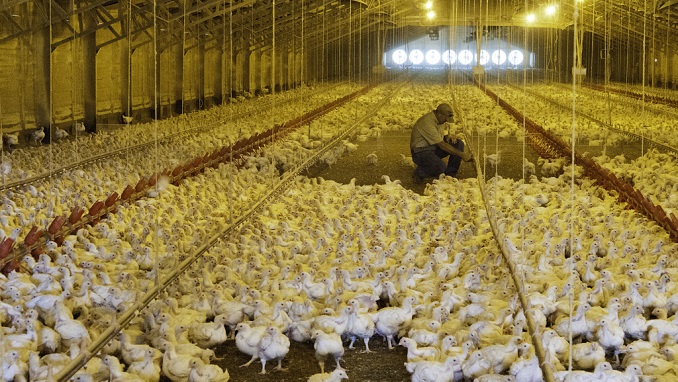 After growing consistently over the past decade, Russian poultry production dropped by 5.1% to 1.5 million tons in the first five months of the year, Global Meat News reported.  
Frozen poultry production down by as much as 24% year-on-year, the news website wrote, citing official data and industry estimates. According to the Russian State Statistical Service Rosstat, production shrank in North-West federal district, in Urals and Far East, but the most noticeable decrease was seen on Russia's south. 
Overall sales on the Russian market fell by 4% compared to the same period of the previous year, estimated Sveltana Fyodorova, general director of the Russian consulting agency Express Obzor. 
"The domestic poultry market is saturated with broiler meat, and the average business profitability is reducing because of the strong competition and the rising production costs," Fyodorova said. The negative production dynamics on some extent undermined the growth of the Russian poultry exports, which was the slowest in the past four years, the analyst added. 
The Russian poultry market is depressed primarily by the declining purchasing power of the population, according to Albert Davleyev, president of the Russian consulting agency Agrifood Strategy.
Demand for all types of meat has been stable for over a year as the country's GDP is stagnating at 1.2-1.5% and the disposable incomes are shrinking, the expert estimated. 
Russia's biggest meat producer Cherkizovo has recently reported that the present situation on the domestic poultry market prompted the company to withdraw from some projects planned to expand capacities.