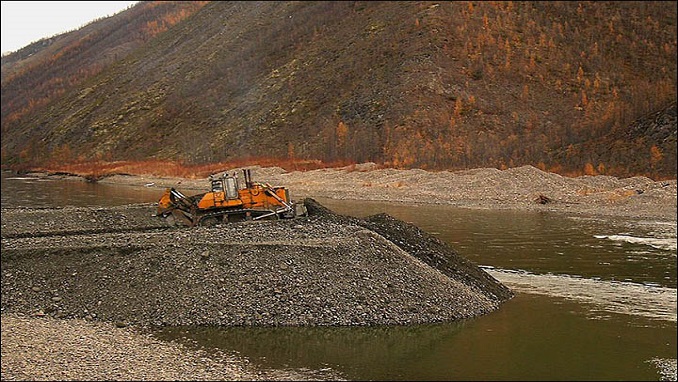 Canadian mining company Kinross Gold Corp. will buy a gold project in eastern Russia for $283 million from Cyprus-registered N-Mining Ltd, the company said, according to Kitco News.
The Toronto-based miner says the deal, which would add the third gold mine in Russia to its assets, includes payment of about $113 million in cash and $170 million in Kinross shares, while N-Mining will be entitled to a 1.5% net smelter return from production.
The company estimates that the project holds approximately 3.9 million gold ounces in indicated mineral resources and 80,000 gold ounces in estimated inferred mineral resources for the project.
"This acquisition is an excellent fit for Kinross as it enables us to leverage our expertise as a world-class cold climate heap leach operator," Kinross CEO J. Paul Rollinson said in a press release. "With a large estimated mineral resource, Chulbatkan has the potential to be a significant low-cost, low-strip, high-return operation that will strengthen our longer-term production and cash-flow profile. It is an excellent complement to our existing operations at Kupol and Dvoinoye, both of which remain prospective in their own right."
Kinross already operates its Kupol and Dvoinoye mines in Russia, which account for about 20 percent of its 2019 production guidance of 2.5 million ounces.
News of the acquisition came as the company, which reports in U.S. dollars, showed net earnings of $71.5 million for the quarter ending June 30, up from $2.4 million in the same quarter last year.
Adjusted net earnings came to $79.6 million, or six cents per share, compared with $37.8 million or three cents per share last year. Analysts had expected earnings of $39 million or three cents per share according to financial markets data firm Refinitiv.
Revenue from metal sales was $837.8 million for the quarter, compared with $775 million last year on an increase in metal sold.