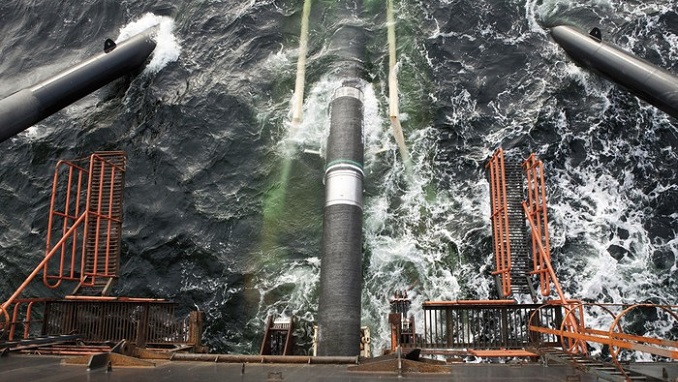 Legislation to impose sanctions on the construction of Russia's Nord Stream 2 pipeline was approved by the United States Senate Foreign Relations Committee on Wednesday, Bloomberg reports.
The bill, "Protecting Europe's Energy Security Act," which passed by a 20-2 vote, reflects some lawmakers' concerns over Russia's energy grip on Europe and would require passage in the Senate and House before being signed into law by President Donald Trump.
The Trump administration has consistently voiced opposition to the development of Gazprom's Nord Stream 2, an offshore pipeline that would deliver Russian gas to Western Europe via the Baltic Sea.
"Russia has a history of using energy as a weapon," Republican Senator Ted Cruz said Wednesday. He is one of the measure's sponsors, largely echoing the conviction that further interlinking Russia and Germany would give Moscow greater geopolitical leverage over Europe at a time of heightened international tensions.
Expanding upon the existing Nord Stream 1 pipeline, which has been transporting gas from Russia to Germany along the same Baltic Sea route since 2011, Nord Stream 2 would roughly double Russia's export volume. The pipeline is planned to bypass countries like Ukraine and Poland, depriving them of transit revenue from the passage of Russian fuel over their territories.
In a rare example of political comity, U.S. legislators in both chambers largely support sanctions on Nord Stream 2 — a companion bill passed the House Foreign Affairs Committee last month — and Trump's opposition to the $11 billion, nearly 1,300-kilometer (800-mile) pipeline expansion is consistent with that of his immediate predecessor, former President Barack Obama, and former President George W. Bush, who opposed Nord Stream 1.
Aside from Gazprom, the Nord Stream 2 project is financed with half of the funding provided by Anglo-Dutch energy giant Shell, as well as European energy majors Austria's OMV, France's Engie, and Germany's Uniper and German-BASF's Wintershall unit.