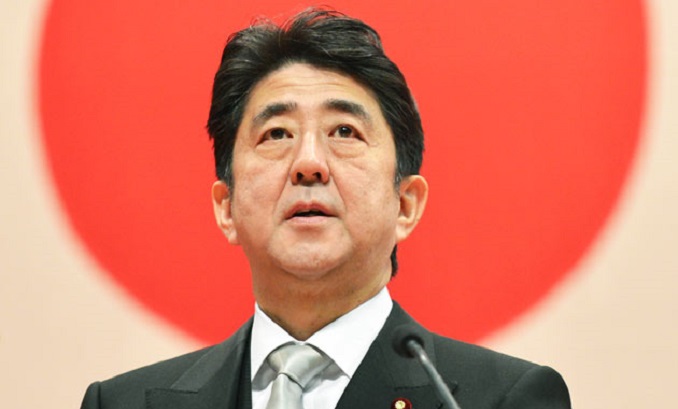 An 8-point plan for economic cooperation between Japan and Russia should be the framework for the relations between the two countries, Japanese Prime Minister Shinzo Abe said in his address to Parliament on Monday, Eurasian Times reports.
The plan had been proposed by the Japanese PM in May 2016. It includes strengthening the ties between Japan and Russia in small and medium-sized businesses, energy sector, export expansion, and Far East's industrialization. It further includes an agreement to strengthen cooperation in humanitarian fields, and in technologies, including nuclear power.
"Relations with Russia hold the great number of possibilities among our country's relations with other nations," he said.
"For example, last September former residents of Kunashir and Iturup islands were able for the first time to visit their ancestors' graves there using an airliner for that purpose. Our country will deepen its ties with Russia promoting the joint economic activities on the four northern islands and the eight-point economic cooperation plan. We will consistently, one by one, implement the agreements reached with Russia. The territorial issue will be resolved and the Japanese-Russian peace treaty will be signed on that basis," Abe said.
Japan and Russia have over the last few years maintained an intense yet regular communication that included the meeting of the leaders of both the nations. The two nations have also consulted over the development of economic cooperation projects on Kuril Islands' southern region.
The two countries have been unable to sign a peace treaty after World War II due to the Kuril Islands dispute.
Russia takes the 14th position among Japan's trading partners. Russia's share of the external trade turnover of Japan accounts for 2.2% (1.5% in export; 2.8% in import).
Japan's share in the external trade turnover of Russia accounts for 3.7%, which places Japan in the 8th position among Russia's trade partners (the 4th in import; the 9th in export).
The trade volume between Russia and Japan reached almost $18 billion during the first half of 2014 (13.9% increase in comparison with the same period of 2013). Japan's export to Russia reached $12.9 billion (25.5% increase).
Principal Russian exports to Japan consist of energy resources (27% increase up to $10.735 billion). The export volume of final industry products increased by 30.2% for the first half of 2014 ($1.91 billion). The export volume of agricultural products reduced by 1.8 % ($584 million) due to the fisheries products export's slowdown by 4.1% ($556 million). At the same time, the export volume of grain reached a historical maximum of $14 million.