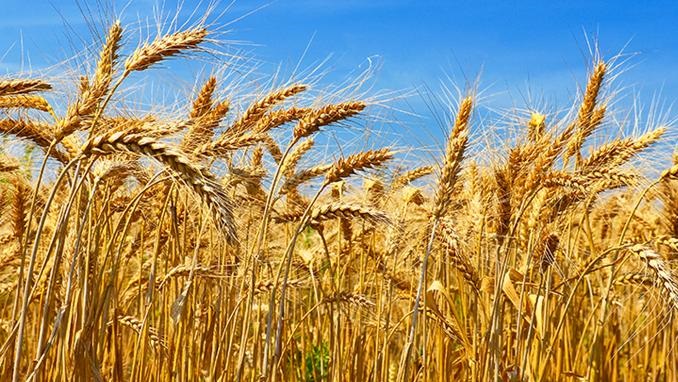 Even as Russia goes on top of the world's wheat exporters list and Australia ups its output, World wheat production will fall in 2018-19 for the first time in six years, the International Grain Council said.
The intergovernmental group, in its first forecast for wheat output next season, pegged it at 742m tonnes, a drop of 35m tonnes year on year, Agrimoney reports.
The latest, 2017-18 harvest is the historically largest crop, thanks to a production upgrade of 8m tonnes to 757m tons.
The IGC said that the changes had centered on revisions for harvests in Argentina, Canada, and Russia, as well as Australia. The IGC failed to expand on the details behind its 2018-19 wheat harvest forecast, which would represent the first decline in output since 2012-13, although the council has penciled in a small decline in the area.
Early market expectations are for broadly flat output in the European Union, the top producer, with Paris-based Strategie Grains earlier on Thursday pegging this year's harvest at 141.6m tonnes, down 400,000 tonnes on the 2017 result.
U.S. officials last week estimated domestic winter wheat sowings at their lowest in 109 years, although well above market expectations, while there is some support for an idea that Russia will be unable to match in 2018 the record crop it achieved last year.
Morocco, a major wheat importer, is one country widely seen as on track for a sharp production in output this year, after weather setbacks to its winter crop.
Still, the IGC forecast that a weaker world wheat harvest this year could allow the erosion of record global inventories, again for the first time since 2012-13.
"With sustained growth in consumption, the first stocks contraction in six years is possible, mainly in the major exporters," the council said. "Global trade could set a record, underpinned by stronger shipments to Africa and Asia."
"India may be a larger importer in the year ahead," the IGC added, tallying with an idea earlier from Strategie Grains that the country may import some 4m tonnes of soft wheat in 2018-19.
The raised estimate for the 2017-18 wheat crop, combined with upgrades to the season's world corn output too, led a lift of 21m tonnes to 2.10bn tons in the estimate for world grains output.