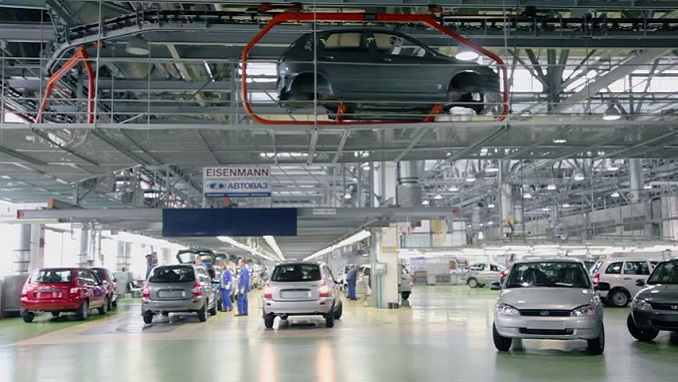 Russia's largest carmaker AvtoVAZ has delivered more than 300 of its Lada cars to Cuba, in the first shipment of Russian cars to the Latin American country in more than a decade.
A cargo vessel with 320 Lada Vesta and 24 Lada Largus Cross cars docked at the port of Havana on Friday. The cars will be handed over to the state-run taxi company, Taxis Cuba.
"We have carried out an eight-month test run of several Lada cars. They made a good impression, so we were looking forward to this delivery," the head of Taxis Cuba Jorge Luis Diaz Hernandez told TASS.
According to AvtoVAZ President Nicolas Maure, the automaker will train Cuban specialists to provide after-sale services. "Cuba is one of the priority export markets for AvtoVAZ, and we expect to continue supplies of Ladas to the country in the coming years, increasing volumes," he said.
The Soviet Lada, along with classic American cars, has retained its popularity in Cuba despite the collapse of the Soviet Union, which exported Lada cars to the country at subsidized prices.
The Lada Vesta is a compact car that has been produced by AvtoVAZ since 2015. The Lada Largus Cross is the bestselling multi-purpose vehicle in the Russian market and comes in five-seater and seven-seater versions. AvtoVAZ's Maure said the new cars are adapted to local conditions and meet global quality standards.
AvtoVAZ, which intends to boost its exports significantly, has a stable market share in the CIS (Commonwealth of Independent States, a Russian-led alliance of ex-Soviet countries) and also sells cars in Germany, Iran, Syria, Egypt, and Hungary. The manufacturer plans to expand to the Czech Republic, Mongolia, and South-East Asia.
Last year, the company started exporting vehicles to the world's biggest auto market – China. It also began sales in the United Arab Emirates in a bid to win a share of the Middle East market.