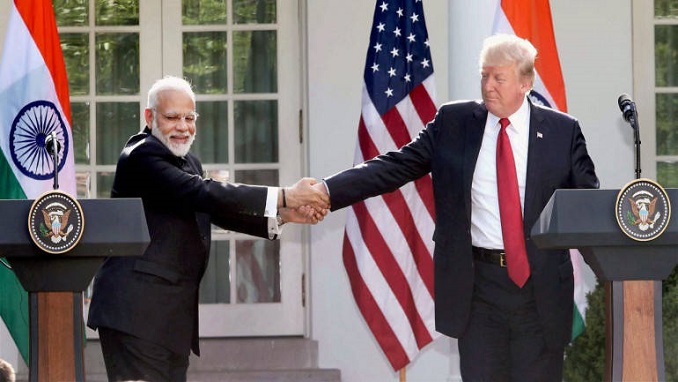 India could avoid falling under U.S. sanctions over the country buying weapons from Russia, as Washington is setting up an oath for Delhi to escape the measures, Reuters reports citing business leaders and experts.
It has been a year since U.S. President Donald Trump signed a law which penalizes any trade od arms between Russia and third countries. Under the Countering America's Adversaries Through Sanctions Act (CAATSA) that Trump signed in August 2017, any country trading with Russia's defense and intelligence sectors faces secondary sanctions.
The law is designed to punish Russian President Vladimir Putin for the 2014 annexation of Crimea from Ukraine, involvement in the Syrian civil war and meddling in the 2016 U.S. presidential election.
Now, the final version of a new bill, the U.S. National Defense Authorization Act (NDAA), a compromise between the House and Senate versions of the defense bill, will grant the Trump administration authority to waive mandatory sanctions on countries under CAATSA for purchasing Russian military equipment.
India uses a large amount of Russian military equipment, from combat planes to ships and submarines, and is in the final stages of negotiating a $6 billion deal to buy S-400 long-range surface to air missile systems from Russia.
Under the fiscal 2019 defense bill, India, however, may still face sanctions for procuring new military hardware from Russia above $15 million, as it focuses on legacy systems. Consequently, India could still be punished should it decide to move ahead with the procurement of five regiments of Russian-made S-400 Triumph advanced Air Defense Systems, The Diplomat reports.