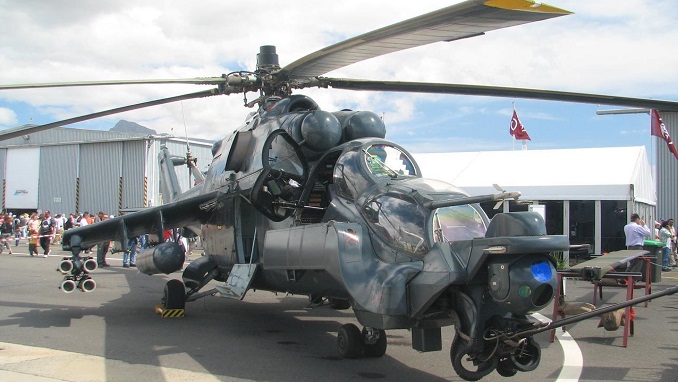 Russian Helicopters has announced several orders for its commercial models at the International Aviation and Space Show (MAKS 2019) in Moscow this week, Shephard reported. 
The Russian state-owned company said it received orders for the VRT500, Mi-8AMT and Ansat helicopters. A letter of intent was signed with Malaysian operator Ludev Aviation to sell five VRT500 helicopters with deliveries to start in 2023 following the aircraft's airworthiness certification by EASA. Testing of the first VRT500 prototype is scheduled for 2020.
The aircraft is developed by VR-Technologies, Russian Helicopters' design office established in 2014 to research and develop new technology for the helicopter market.
"Europe and Asia are priority potential markets for the VRT500 helicopter. With its performance, the helicopter competes with rotorcraft of the same class used in these regions," says VR-Technologies Director General Alexander Okhonko.
The manufacturer also announced it has placed 10 multipurpose Mi-8AMT helicopters to the leasing arm of Russian investment bank Gazprombank. The bank will lease the aircraft to Norilsk Avia – the aircraft operating arm of mining firm Norilsk Nickel Group. The helicopters will be built at the Ulan-Ude Aviation Plant and are scheduled for delivery from 2020-2024.
"The first two Mi-8AMT will be delivered to Norilsk next March and will join the Norilsk Avia fleet. Mi-8AMT are great machines belonging to the famous Mi-8/17 family. They are equipped with modern avionics and are perfectly suited for operating in harsh climatic conditions of the Far North, from Taimyr tundra to the islands of the Arctic Ocean," said Andrey Boginsky, Director general of Russian Helicopters.
Finally, Russian Helicopter's will supply seven Ansat helicopters to Polar Airlines – a charter passenger and cargo airline that flies from Yakutsk in Northern Russia. The aircraft will be delivered starting in 2021 and will be adapted for operations in the far north.
The seven aircraft will be used to carry passengers between districts in the far north and for providing air medical services, patrolling and firefighting.