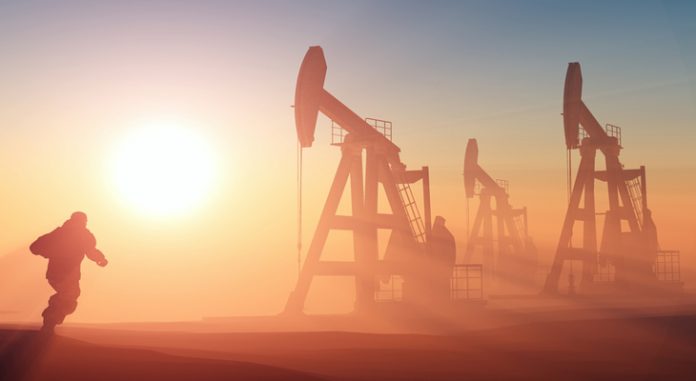 OPEC and Russia reaffirmed on Sunday that they'll continue with oil-production cuts until the end of the year and signaled their readiness to cooperate beyond that, Bloomberg reports.
According to Russia's Energy Minister Alexander Novak, his country plans to continue joint coordination with OPEC members on the oil market after the oil production cut deal is over.
"As for joint coordination on the oil market, the past year has demonstrated that this was a successful and positive experience that can be used in future if need be. All will depend on expediency and necessity. Any joint actions reach their goals. We have agreed earlier and agreed today that this format of cooperation between OPEC and non-OPEC countries can be used as a consultations format after the deal is over," he said.
According to Novak, more countries can join the agreement. "It was very useful and right both for our country and for consumers," he added.
Oman's capital city of Muscat on Sunday hosted the seventh meeting of the OPEC+ monitoring committee to discuss current results of the deal's implementation. The ministers noted that the level of the deal's implementation had exceeded 100% in the past five months. Oman's Minister of Oil and Gas, Mohammed bin Hamad Al Rumhy noted that among the factors contributing to these results was oil production cuts in such countries as Venezuela and Mexico.
The ministers gathered in Muscat held a teleconference with counterparts from two countries – Iraq and Kazakhstan – which haven't complied fully with the cuts, Al-Falih said. While the Iraqi and Kazakh ministers said they face challenges, they expressed their commitment to improving their compliance, he said, adding that Iraq's compliance has shown significant improvement. The compliance rate among all participants in the cuts accord in 2018 will beat the 107% average in 2017, Al-Falih said.
OPEC and its allies see merit in maintaining their output limits in 2019, Oman Oil Minister Mohammed Al Rumhy told reporters before the monitoring committee's meeting. United Arab Emirates Energy Minister Suhail Al-Mazrouei said in a speech that global inventories are 118 MMbbl above their historical five-year average, and the positive trend in OPEC's compliance over the past five months will help to balance the market quickly.
RT head says U.S. 'foreign agent' order hurting media outlet
Margarita Simonyan, the head of Russian television channel RT, which is alleged to have taken part in the campaign to influence last year's U.S. presidential election, says that having to register as a foreign agent in the United States is already hurting the Kremlin-funded outlet.
"RT has been shut out of news events and suffered damage to its reputation since the U.S. Justice Department gave the order and the station's U.S. affiliate complied", said Simonyan, the combative and passionate editor-in-chief of the 13-year-old operation once called Russia Today.
In an interview with The Associated Press at RT's central Moscow headquarters, she voiced her indignation at the early November edict.
Known as a pugnacious defender of Russia and its president, Vladimir Putin, Simonyan decried what she described as America's retreat from its core value of freedom of the press.
"In the U.S., the country that has always been lecturing the world about the value of freedoms — of freedom of speech, of everyone's right to speak up — the U.S. has now become a beacon, a leader, in this movement to shut everyone up," she declared. "That's so disappointing."
Her argument hinges on whether RT should be treated as a legitimate news and information network, as she insists, or as a clever propaganda arm of the Russian state, as many critics in Europe and the United States contend.
RT sees itself as an underdog broadcaster carrying Russian views and perspectives onto the international media scene, contending it is similar to the government-funded Voice of America or Radio Liberty/Radio Free Europe in the U.S. or to Britain's government-supported BBC.
U.S. intelligence agencies have a different view. They stated that RT and state-funded Russian news agency Sputnik, for which Simonyan also serves as editor-in-chief, produced biased reports to undermine faith in the election process, damage Hillary Clinton's candidacy and promote Donald Trump.
Similar accusations were leveled in a recent Democratic Party report on Russian interference and by the Atlantic Council think tank, among others. Governments in Britain, Germany and France also have complained about RT and its intentions, especially its reporting around European elections.
The U.S. government argues that the foreign agent designation was meant only to make clear to RT's audience that it is a Russian station advancing Russia's interests — and says the broadcaster is not being blocked or censored in America.