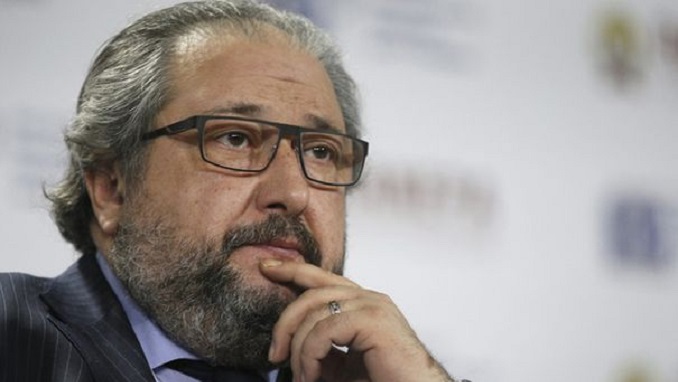 Russian businessman and owner of investment company and real estate group O1, Boris Mints moved to London with his three sons and their families amid court disputes in Russia that, could see cost him a large part of his wealth, Vedomosti reported citing a source close to the businessman.
The reasons for the timing of the move are unknown, the source said: "the situation is tense, it's safer to leave." Representatives of O1 Group and its minority partner on O1 Properties – the group "East" declined to comment, while Mints was unavailable for a statement.
RIA news agency reported that two Moscow courts forbade Mints, whose wealth I estimated by Forbes at around $1.3 billion, to leave Russia. He is being sued by two banks, Otkritie and Promsvyazbank, for damages stemming from financial transactions and projects.
The philanthropist's flight comes amid suggestions his company is under pressure from interests closer to Putin. According to a report by business daily Kommersant in March, Mints' O1 asset could fall into the hands of a Cyprus company 'Riverstretch Trading & Investments (RT&I)' reported being close to energy giant Rosneft, headed by close Putin crony Igor Sechin. However, a link has not been confirmed by Rosneft.
Dozens of rich Russians have fled to London during the Putin era, many claiming persecution and unfair trials in their homeland.
O1 Properties owns and operates a portfolio of 15 business centers in Moscow with a total leased area of 584 thousand square meters. The market value of this portfolio is, according to the company, 4.34 billion dollars. The shares of O1 Properties were confiscated as part of the proceedings in the Otkritie lawsuit.