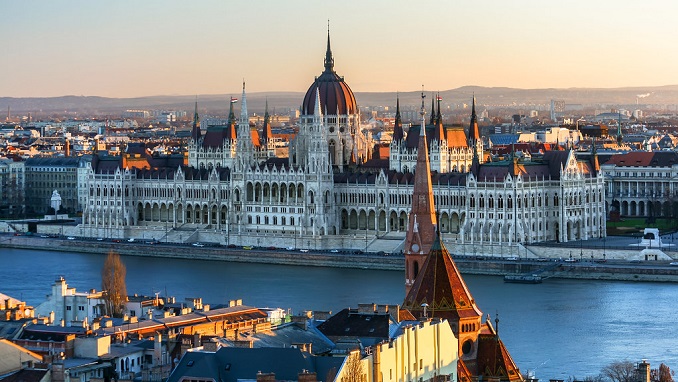 Despite the controversy surrounding the Russian-led International Investment Bank (IIB), the lender reportedly linked to the Kremlin's intelligence agencies is set to relocate to Budapest, completing its complex reformation, Al Jazeera reports.
Over the weekend, the Moscow-backed development bank announced it will hold its first board of governors meeting since moving to the European Union in September, signaling a start to operations at its new base.
The Hungarian government's approval of moving the IIB to Budapest sparked major controversy since the institution, which is the successor of the Comecon Bank, the former Soviet bank for economic integration, is widely seen as an arm of Russia's secret services.
The nationalist-populist Hungarian government of Prime Minister Viktor Orban insists that hosting the IIB will expand his country's economic horizons and promote Budapest as a regional financial center for Central and Eastern Europe (CEE). However, critics say the bank is a front for a Russian intelligence operation that threatens the EU and NATO.
Revived by President Vladimir Putin from the ashes of the Soviet Comecon development bank, the IIB boasts nine states as members. Five – Hungary, Bulgaria, Czech Republic, Romania, and Slovakia – are former communist countries now in the EU and NATO.
Cuba, Mongolia, Vietnam and Russia make up the rest. The IIB insists it is not Russian, despite Moscow controlling a 47 percent stake in the bank. Hungary holds 12.87 percent.
The IIB will be "the first and only multilateral development bank with headquarters in the CEE region", according to a blog written by government spokesman Zoltan Kovacs, who did not respond to questions from Al Jazeera.
The bank will offer Hungarian companies access to the international market and significant financing, he wrote. Critics argue, however, this money goes almost exclusively to a network of oligarchs Orban has established to control certain economic sectors and to benefit from huge volumes of EU funding flowing into Hungary, Emerging Europe writes.
Last spring, pro-government MPs passed a law granting diplomatic immunity to the bank's employees, leading to concerns that Russian officials not working for the bank might also be granted this status and therefore be able to bypass the EU's sanctions against Russia.
The Hungarian press has reported that so far only Nikolay Kosov, the IIB's director and a former Russian intelligence officer, had been granted with the immunity.