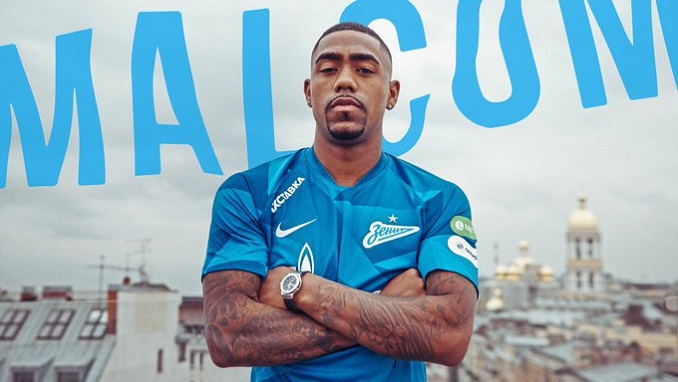 Russian football club CSKA Moscow has been fined 100,000 rubles (over $1,450) for its fans' racist chants addressed to Zenit St. Petersburg FC's Brazilian forward Malcom last weekend, the press office of the Russian Football Union (RFU) announced on Tuesday, TASS reports.
On June 20, Zenit St. Petersburg FC defeated CSKA Moscow FC 4-0 in their Round-23 game of the recently resumed tournament of the Russian Premier League (RPL). Zenit FC's striker Malcom scored two goals for his club during the game against CSKA Moscow.
The RFU's Control and Disciplinary Committee ruled to impose a fine on CSKA Moscow FC for its fans' misconduct during that game, particularly for racist chants in regard to the Brazilian footballer.
According to the statement from the RFU press service, the RFU Control and Disciplinary Committee also ruled to impose a fine of 100,000 rubles on Spartak Moscow FC for an improper behavior of the club's six players during the match against Arsenal Tula FC (3-2) on Saturday.
The same financial penalty of 100,000 rubles was also enacted on Orenburg FC, whose two players were charged with misconduct during the game against Lokomotiv Moscow FC (0-1) on Sunday.
Football matches of the 2019/2020 RPL season were put on hold on March 17 due to the COVID-19 pandemic.