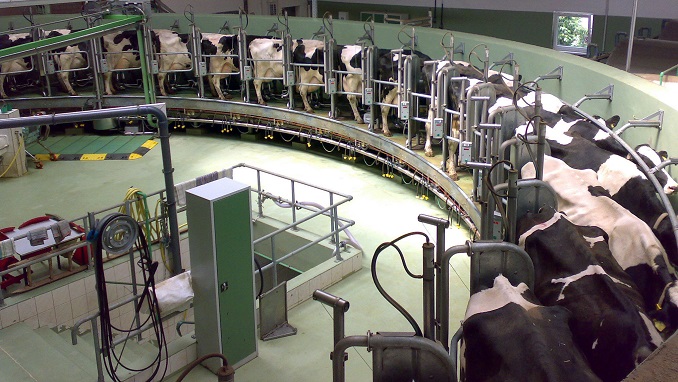 The National Union of Milk Producers ("Soyuzmoloko") notes a serious slowdown in the growth of commercial milk production, Russian media informed.
"Over the past years, we have grown by an average of 1 million tons, or 4-5% per year. But this year we expect an increase under a good development scenario of no more than 1%, and, most likely, it will be 0.5-0. 7% or about 150 thousand tons of commercial milk only," Alexei Voronin, director of the analytics department of the union, said.
According to Rosstat, the production of raw milk in Russia is declining. "In the commodity sector, we expect a slight increase, but this increase will not be comparable with the levels of previous years," Voronin explained.
Farmers "have lost a lot of profitability. Someone is forced, for economic reasons, either to go to crop production, or even from the agricultural sector, slaughtering livestock. And this year, the rate of decline in livestock has already accelerated by 1.7%. from the highest rates," Voronin emphasized.
Higher feed prices lead to optimization of animal ration costs, which degrades the nutritional value of products.
"This leads to a decrease in milk productivity. And the influence of this factor is not immediate, it will be long-term and will affect the industry in the coming years," Voronin noted.
According to the Ministry of Agriculture, milk production in Russia increased in 2020 by 855 thousand tons to 32 million tons.