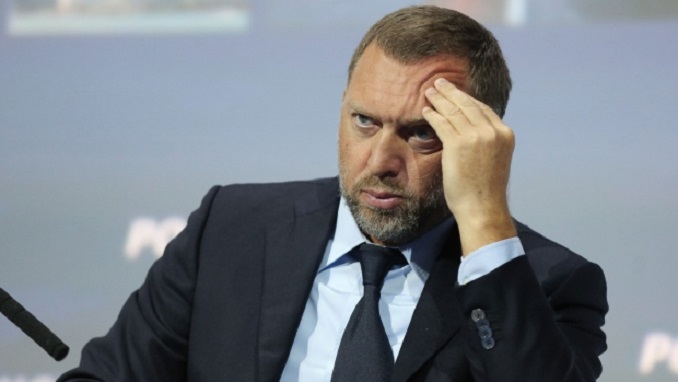 Russian billionaire Oleg Deripaska claimed that the Treasury Department failed to prove his ties to President Vladimir Putin and asked for sanctions against him to be lifted, Bloomberg reported. 
The request to a U.S. federal judge comes after Treasury's Office of Foreign Assets Control (OFAC) sanctioned Deripaska last year over Russia's "worldwide malign activities."
The Russian billionaire later sued the U.S. over the sanctions, claiming he lost $7.5 billion after banks withdrew credit and other businesses refused to work with him. Deripaska filed documents on Monday stating that a redacted version of U.S. Treasury records determined that he did not act on the Kremlin's behalf. 
"OFAC provides no explanation as to how it determined that support for a project associated with a specific individual is the equivalent of acting for or on their behalf," according to a filing in a Washington federal court.
Treasury Secretary Steven Mnuchin and OFAC asked a judge to throw out Deripaska's lawsuit in August, claiming Deripaska cannot argue his constitutional right to due process was violated because he's a foreign national.
Deripaska, the founder of aluminum producers En+ Group and United Co. Rusal, was one of several prominent oligarchs sanctioned after a law was passed to retaliate against Moscow for interfering in the 2016 U.S. presidential election. He is currently worth about $2.9 billion, according to the Bloomberg Billionaires Index.