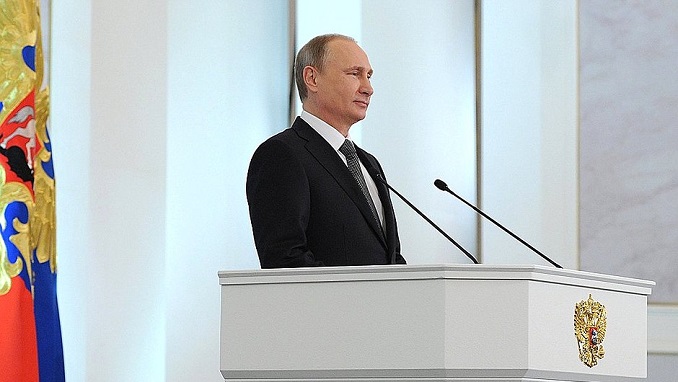 The European Union on Monday officially extended its asset freezes and visa bans against 150 Russian officials and Russia-backed Ukrainian separatists.
The sanctions were first imposed by the EU against people involved in the violation of Ukraine's territorial integrity in 2014 when Russia occupied and illegally annexed Ukraine's Crimea region. The sanctions have been extended every six months since then.
Asset freezes and visa bans apply to 149 persons while 38 entities are subject to a freeze of their assets in the EU, Reuters reported. This includes "persons and entities responsible for action against Ukraine's territorial integrity, persons providing support to or benefitting Russian decision-makers and 13 entities in Crimea and Sevastopol that were confiscated or that have benefitted from a transfer of ownership contrary to Ukrainian law".
Those on the sanctions list include Russian Ambassador to the United States Anatoly Antonov, Deputy Prime Minister Dmitry Rogozin, Armed Forces General Staff chief Valery Gerasimov, and state TV presenter Dmitry Kiselyov.
The entity list is dominated by Russia-backed battalions operating in eastern Ukraine and Crimea as well as companies from Crimea.
EU economic sanctions against Russia, which mainly apply to the country's energy and banking sector, are up for renewal in July.
But a decision on those sanctions is expected to be reached in late June at a meeting of Eueropan Union leaders. The EU also is expected to revisit the bloc's ban against investments in Russia-occupied Crimea.