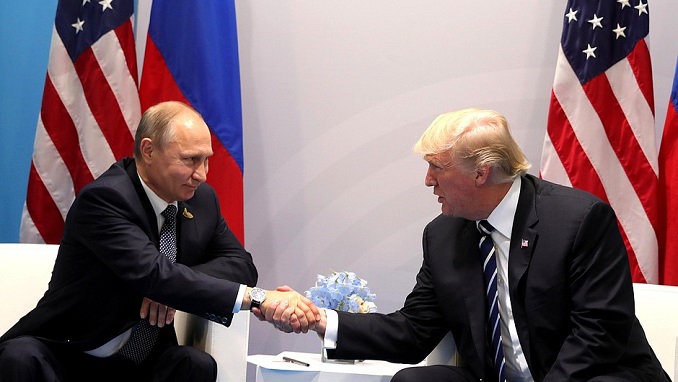 U.S. President Donald Trump's signing of a decree to introduce customs tariffs on steel and aluminum imports is viewed by Russian experts as a new protectionist measure and political instrument, several Russian newspapers wrote on Monday.
The decree to impose a 25% tariff on steel and 10% on aluminum was signed by Trump on March 8, with tariffs expected to come into force starting March 23. The news has already sparked much debate all over the world, prompting fear of a global trade war. Certain nations, including Canada and Mexico, may be exempt from tariffs, Trump announced.
The United States is the world's biggest steel importer, with 30 million tons per year. Over the past ten years the country boosted steel imports threefold amid a reduction of its own output due to excess plant capacity globally.
China has been named as the main source of overcapacity, as its monthly steel production almost equals the volume produced by the United States in one year. Alexander Pakhomov of the Russian Academy of Sciences told Rossiyskaya Gazeta he considers it reasonable for Washington to appeal to the 'unfairness' of international trade.
"However, Trump's decisions in this regard have weak arguments backing them up legally and from the viewpoint of the international economy, and have more domestic political and protectionist ground aiming to raise profitability of local production sites and employment in the sector," he told the paper. The expert said he expects a collective action to the WTO arbitration filed by a group of countries against Washington in case of escalation.
"Theoretically, such a tough decision made by the U.S. administration may be followed by retaliation measures and trade wars, and could affect Russia's interests to some extent," Pakhomov added.
Russian businessmen have been quite cautious in their comments so far. A source in Severstal told Vedomosti that any trade restrictions damage industry players and the global economy in general, adding that the U.S. is not among the company's top priority markets. In 2017, the country only accounted for 2% of Severstal's sales, which can be easily redirected to other markets.
A source in aluminum giant Rusal told the newspaper that Russian metals pose no threat to U.S. aluminum producers, as the country does not supply sufficient volumes of those types of aluminum products.
Russia's NLMK steelmaker said the company "will be looking for a way out within the limits of legislation." Sources among Russian industry players told Kommersant that the authorities might come up with a response. The key here is to launch intergovernmental consultations, prepare reciprocal measures for the U.S. and prevent a shift of steel imports, the sources said.