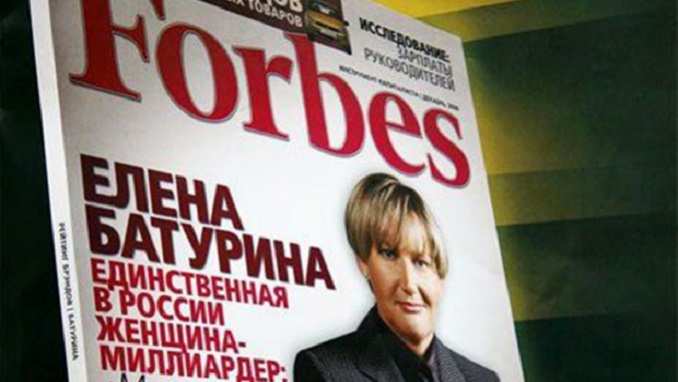 One of Russia's last independent publications, the local version of Forbes, has been sold, and the buyer is businessman Magomed Musaev, who is the son-in-law of former Dagestani President Ramazan Abdulatipov, RBC reports.
The news outlet was owned by Alexander Fedotov's media group ACMG. The new management announced that Nikolai Mazurov will come back as editor-in-chief, and former editor Nikolai Uskov has signed on to be the publication's new editorial director.
Forbes Russia has been experiencing problems for the past few months. In July, the newsroom temporarily went on strike, after management refused to pay them their salaries, while there were also accusations of censorship. In late July, the Forbes Russia editorial board appealed to state prosecutors about the disappearance of an article from the August issue about the family business of Ziyavudin and Magomed Magomedov.
Afterwards, Fedotov promptly fired Nikolai Mazurov and hired Andrey Zolotov, who had no experience working in business journalism. The editorial board then called on Forbes Media to reject Zolotov's appointment.
The magazine was issued by ACMG starting from September 2015. The media group had bought it from the German publishing house Axel Springer, which had been forced to sell the asset due to changes in Russian legislation adopted in 2014: starting from 2016, foreign companies have been banned from owning more than 20% of Russian media outlets.
ACMG also bought magazines like OK!, Geo, Gala Biography and a website called finanz.ru. According to informed sources, the deal in 2015 was valued at about $7 million. ACMG's owner, Alexander Fedotov, said that he had not taken any loans and acquired the assets with his own money. Fedotov claimed he was not going to interfere in Forbes' policy, although he said the magazine was "too politicized."