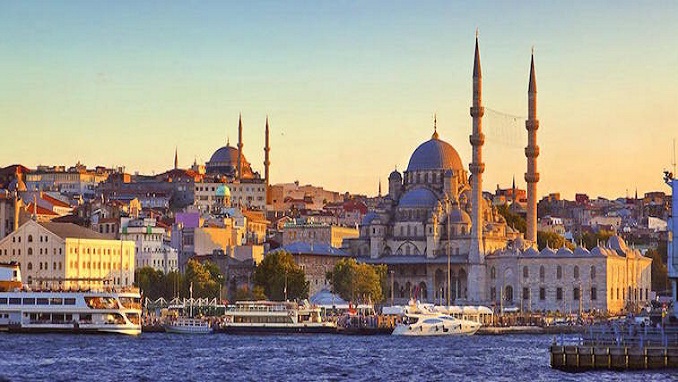 The owner of Turkish shipping company Palmali plans to appeal against a court decision declaring its Russian subsidiary bankrupt and effectively handing its fleet over to the company's biggest creditor Sberbank, Reuters reports.
Palmali was one of the biggest players in Russia's river-to-sea cargo market. Last month, a court in Rostov-on-Don declared the company's Russian unit bankrupt. The unit owes $180 million to Sberbank, with almost all of its roughly 50 ships held as collateral with Russia's largest bank. Palmali also owes $24 million to Russia's tax authorities.
The company's owner, Mubariz Mansimov, said the company, which is headquartered in Istanbul and also operates in the Black and Mediterranean Seas, planned to challenge the ruling.
"We will continue legal actions against Sberbank and tax authorities of the Russian Federation," he added. "For some reasons, Sberbank didn't want to restructure (our debt)."
Sberbanktold Reuters that bankruptcy proceeding were the best way to resolve the Palmali unit's debt problems.
"Meanwhile, we support the company's willingness to continue its business as usual until after the bankruptcy process is finished, this would help to preserve the fleet and workers," Sberbank said. Palmali has around 3,500 staff in Russia.
River shipments in Russia, which include cargoes of grains and construction materials, oil products and cars, fell 6.4 percent in 2017 from the year before, according to KPMG.
Western sanctions imposed for Moscow's role in Ukraine's crisis have also hit some shippers. Mansimov said the sanctions "paralyzed" the firm, which uses the Russian flag on most of its vessels operating in Russia.