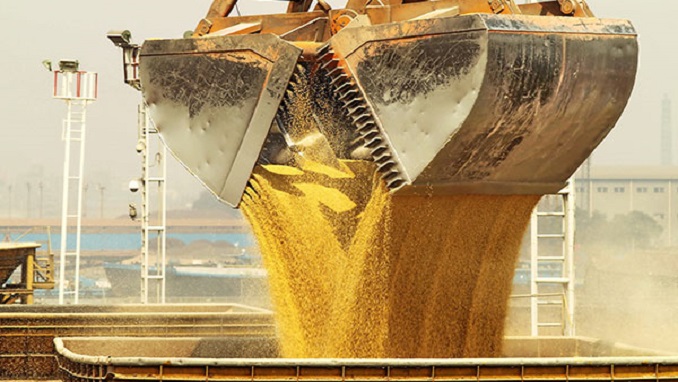 Russian pork, soybeans and wine have high chances of filling the niche in China's market American farmers may leave amid the trade war, Izvestya reports.
Starting from Saturday, Beijing may significantly raise import duties for 128 U.S. goods in response to Washington's heavy tariffs on the import of steel and aluminum from China. American products will be among the first to be targeted by Beijing's tit-for-tat measures.
The paper's sources in agencies and major entrepreneur organizations say that the situation opens "certain prospects" for Russia.
"Amid the latest trade war, China will search for other more predictable suppliers for its market. There is always a choice and this choice will be in favor of those who talk to you like a partner and when there is reliability and mutual respect," said Alexander Kalinin, President of Opora Rossii, an organization which brings together roughly 450,000 Russian entrepreneurs.
Russia, which has always been this sort of a partner for China, has a chance to replace the U.S. on the pork market. This will be a great advantage for our agriculture," Kalinin said.
The situation also opens the door to increasing the share of certain categories of Russian high-tech tubular goods, a high-ranking source in a respective Russian agency said, since Beijing plans to slap duties on their U.S. counterparts.
"There is also a chance to supply wine from Russia's Krasnodar Region and Crimea to the Chinese market," the source said.
"Since soybeans play a key role in U.S. exports to China, the strengthening of Russia's positions on the soybean market will be crucial," said Andrei Ostrovsky, Head of the Center for Chinese Social and Economic Studies in the Russian Academy of Sciences' Institute for Far Eastern Studies.
China is the world's biggest soybean importer and the U.S. is its second-largest supplier.
On Thursday, U.S. Ambassador Terry Branstad warned China against retaliatory measures aimed at imports of American soybeans. In an interview with Bloomberg Television, he said that any effort to curb U.S. soybean imports would harm regular Chinese citizens more than American growers. The crop provides a key source of protein, including as feed for hogs, for the country's growing middle class, Branstad said in the U.S. Embassy in Beijing.