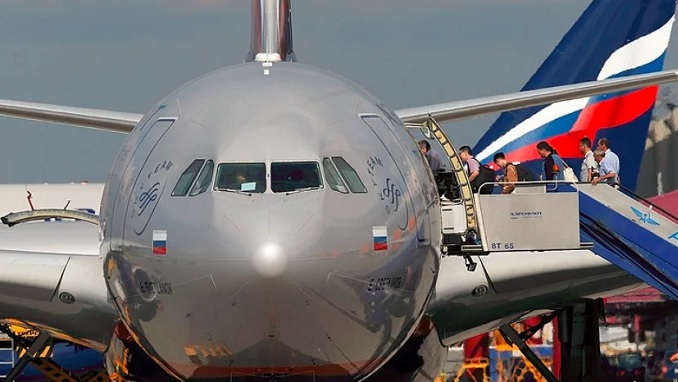 Russia's Aeroflot Group has announced that repair and overhaul (MRO) service provider A-Technics, its maintenance subsidiary, has won FAP-285 approval from the country's aviation authority Rosaviatsiya.
According to news outlet Rusaviainsider.com, endorsement entitles A-Technics to perform line maintenance and light checks on Russian-made Superjet 100 (SSJ-100) regional jets, including non-destructive testing (NDT) procedures, the Rosaviatsiya document reveals. Aeroflot says the move is in line with its strategy of increasing its in-house maintenance capabilities.
A-Technics' general director Mikhail Korobovich has said the company will be ready to handle its first aircraft before the end of this year.
"These are aircraft from the fleet of the national carrier Aeroflot, which are based at Moscow's Sheremetyevo [SVO] airport. This summer A-Technics opened a line maintenance station at Russia's largest airport."
A-Technics plans to eventually expand its SSJ100 capabilities to heavy checks, but this aim is linked to the construction of a new maintenance hangar at SVO, which may happen in 2020 Korobovich suggests. The construction project has received approval from the appropriate state authorities in May.
Aeroflot airline has its own FAP-285 licence, which was earned in October 2016, and as such is therefore also approved for SSJ100 maintenance services.