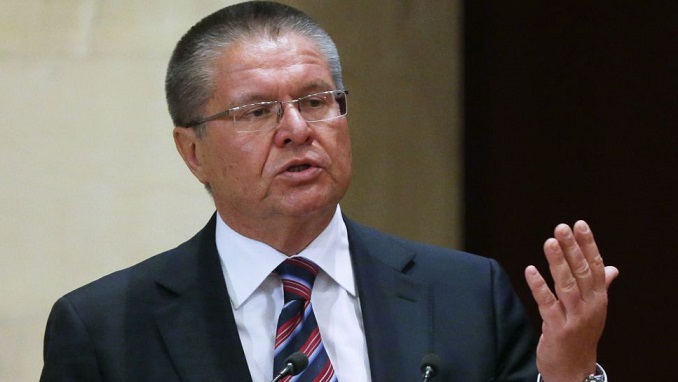 Russia's former Economy minister Alexey Ulyukayev has appealed a ruling of Moscow's Zamoskvoretsky District Court to return $2 million that ex-minister received as a bribe to the Federal Security Service (FSB) general, according to the court's press-service. The appeal will be reviewed later, TASS news agency reported.
The former minister was sentenced to 8 years in a high-security prison and a 130-million-ruble fine (about $2 million) on December 15, 2017. Moscow's Zamoskvoretsky District Court held that his involvement in the bribery was proven by witnesses' testimony and other examined evidence.
Later, the Moscow City Court upheld the prison term for Ulyukayev despite slightly changing the sentence itself.
Ulyukayev was arrested on November 14, 2016, when leaving the offices of the Rosneft oil company. The Federal Security Service's (FSB) officers found a bag holding $2 million in cash in his official car. He was charged with extortion a grand bribe. According to the Investigative Committee, he threatened to create obtrusions for Rosneft with the use of his position.
Ulyukayev claims that the case was fabricated. The defendant noted that there was a provocation, orchestrated by FSB and that there was no sound evidence in the case, aside from testimony provided by Rosneft CEO Igor Sechin.
President Vladimir Putin relieved Ulyukayev of his post because of loss of trust on November 15, 2016. On June 4 this year, the defendant was transferred to a prison.