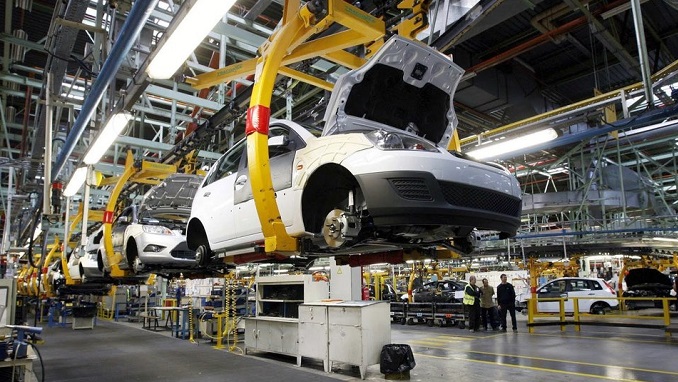 Russia's Deputy Prime Minister Dmitry Kozak will once again discuss reforming regulations in the automobile industry on Friday, after the Ministry of Industry and Trade toned down its proposals on changing the rules of the game in the industry to support Oleg Deripaska's Rusal, Kommersant reports.
According to the business newspaper, the previous version was withdrawn due to complaints from car manufacturers.
"This is not the first version of the amendments to support Rusal that fell under sanctions. Since August, another version has been under discussion. Kozak demanded more work on the project," a representative of the Deputy Prime Minister told Kommersant.
According to the report, at present, the disagreements have been largely removed, but the new requirements in the car industry still seem unrealistic. At the same time, market participants called the new document controversial and noted that up until the last moment the ministry discussed the old version with them, the newspaper wrote.
The new draft still contains obligations to use Russian engines and gearboxes and Russian-made metal for car bodies. However, Kommersant's source believes that many companies will not be able to do that. "For non-gross segments, it is unrealistic due to small production volumes and lack of suppliers," the source said.
Market participants believe the changes are messy and without sound logic. For example, when focusing on metallurgy, requirements in this area have been dramatically weakened: if earlier it was about using not less than 75% of Russian metal (including aluminum) in the manufacture of frames since 2019, now it's only 60% since 2025. The same technological operations are now prescribed for the production of passenger cars, light commercial vehicles (LCV) and buses, which, according to Kommersant's sources, is illogical and may be the result of a rush to prepare a document.