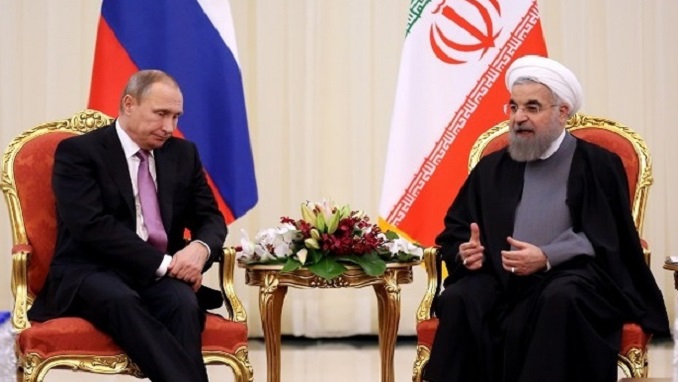 Russia-Iran economic ties have not followed the good development of political relations and have a lot of room to grow, the Islamic republic's new ambassador to Russia, Kazem Jalali, said on Wednesday, according to RIA Novosti.
Tehran and Moscow should "make a leap" in economic relations because the two sides have great potentials, the state-run news agency quoted Jalali as saying on Wednesday.
The business relations between the two countries have not developed to the level they should have, he added.
The value of bilateral trade between the Islamic Republic and the Russian Federation is less than $2 billion, the diplomat said, adding that the figure should increase.
"In the economic sphere, I think we need to try to make a leap, especially taking into account the fact that Iran has signed an agreement with the EAEU, and this agreement has been ratified by the parliament," the ambassador said.
Given that Russia is one of the largest producers and exporters of grain crops, Iran could be a good transit route for the export of Russian grain, he added.
Jalali, a former member of the Iranian parliament, arrived in Moscow on Tuesday, replacing Iranian ambassador Mehdi Sanai, who has represented his country's interests since 2013.
In similar remarks on Tuesday, Iranian Foreign Ministry Spokesman Seyed Abbas Mousavi highlighted the country's strategic relations with Russia and said the Islamic Republic "will never forget true friends who sided with it in hard times".