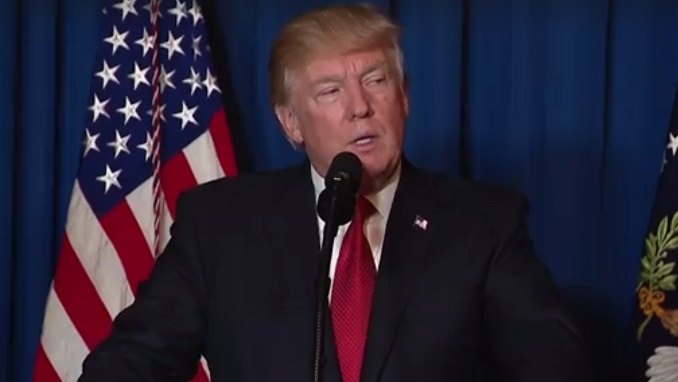 The President of Kazakhstan Nursultan Nazarbayev is in the U.S. where he met on Tuesday with U.S. President Donald Trump. The main purpose of his visit is a speech at the United Nations where Kazakhstan holds the Presidency of the Security Council for January, RFE/RL reports.
Nazarbayev, the leader of the country since its independence from the former Soviet Union in 1991, is in the U.S. from 16 to 18 January. It is the first time the country has been elevated to the top level of global diplomacy. In a landslide victory in 2016, Kazakhstan secured 138 votes against Thailand's 55 in its bid for a non-permanent seat on the Security Council for 2017-2018.
The visit marks a step into new terrain for American foreign economic policy, with Kazakhstan, a country from the former Soviet Union, traditionally keeping close economic and political ties with Russia.
During the meeting with Trump, the Kazakh President said he was satisfied with the level of economic cooperation between the U.S. and his country.
Nazarbayev said, as quoted by Reuters, that Kazakhstan has reached agreements with several US companies worth $7.5 billion, including contracts to supply passenger planes and locomotives to the Central Asian country.
"The contracts will be about purchasing additional Boeing planes … and assembling 900 new General Electric locomotives in Kazakhstan," Nazarbayev said following the meeting with Trump at the White House.
Nazarbayev said some of the contracts, which were unveiled later on Tuesday, also included investments in the agricultural sector.
The press in Kazakhstan quotes Nazarbayev saying that his country is concerned about the relations between the U.S. and Russia that "have gone down to zero".
"The North Korea problem can be solved only by joint efforts of the USA, Russia, and China. And we, the neighbors of Russia, are concerned about the political relations between the US and Russia that have gone down to zero," said Nazarbayev.
In 2015, Kazakhstan joined the Eurasian Economic Union (EAEU), together with four other founding members — Russia, Belarus, Kyrgyzstan, and Armenia. The Union was often discussed as an instrument of Russian power in Eurasia.
According to Eurasia analyst Alexander Libman, the organization is a "limited customs union" which has "harmonized the external customs tariffs, abolished the internal customs borders, and transferred the decision-making about the tariffs to the Union level instead of individual member countries."