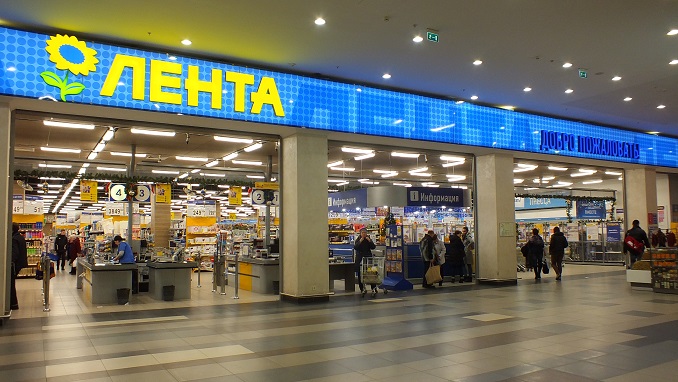 The third biggest supermarket chain in Russia, Lenta, has reported its first ever drop in revenue after sales declined by 0.4% y/y in 3Q19 to 100.4 billion rubles ($1.6 billion), bne Intellinews reports.
The entire traditional retail industry is going through a rough patch as shopping habits in Russia are changing rapidly. Lenta has been struggling to keep up with its rivals, market leader X5 Retail Group and Magnit. The fourth largest supermarket chain Dixy has had even more problems as the sector is maturing and it has increasingly become a winner takes it all deal.
Lenta was off to a decent start to this year with a reported revenue growth of 6% in the first quarter of 2019 to 99 billion ($1.5 billion) in 1Q19. However, revenue growth slowed to 0.4% year-on-year in the second quarter of 2019, a notable deceleration. Now revenue growth has gone into the red, bne Intellinews writes.
Dixy has been doing even worse and in September tried to remake itself completely by merging with liquor store chains Bristol and Red & White, under the umbrella of Cyprus-registered DBKR Mega Retail Group Limited, to form the third biggest retail outlet in Russia. The company had been unsuccessfully trying to catch up with its peers. The jury remains out on if the merger will change its fortunes.
The explosive growth of Russia's supermarket chains has come to an end as organized retail starts to run up against structural constraints. The leading chains have switched from expansion to grab more market share to improving profitability and have even begun to close some of their more unprofitable stores.