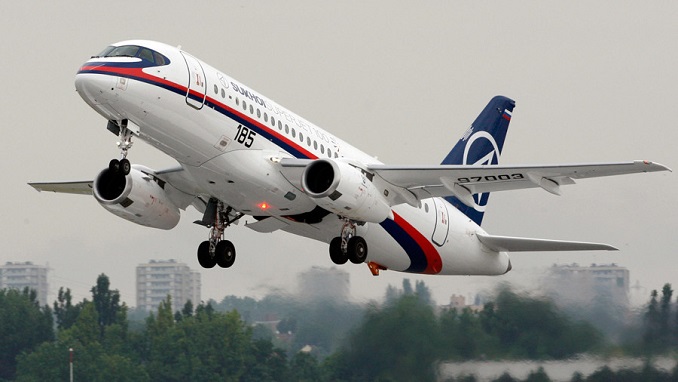 Serbia and Russian are discussing the possibility of acquiring Russian SSJ-100 aircraft, but the parties have not yet reached substantive negotiations, said the head of the Ministry of Industry and Trade Denis Manturov, Russian media reported.
Russia is not negotiating the export of SSJ-100. "We are not yet conducting intensive negotiations on a wide range of supplies abroad since we are currently fulfilling the main supply contracts within the country," Manturov said.
As for the supply of aircraft to Serbia, Manturov said that during the SPIEF-2021, they resumed the dialogue about the possible supply of a small amount of SSJ-100. "But so far we have not moved to the contracting phase," Manturov explained.
In 2019 Sukhoi Civil Aircraft Company and Serbia's national airline Air Serbia talked about the possibility of supplying SSJ-100 aircraft to renew the carrier's fleet. However, the coronavirus pandemic and subsequent restrictions have made changes to the plans that the companies initially had.