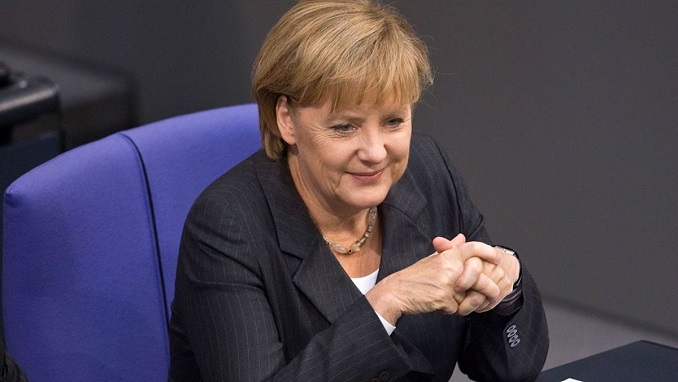 German Chancellor Angela Merkel said on Wednesday that the building of controversial Russian gas pipeline Nord Stream 2 is linked to the fate of her country's coal industry, Yahoo Finance reported.
Germany faces criticism from EU partners and Washington for its role in the construction of the Baltic Sea pipeline that will bring Russian gas to the EU, making landfall in Germany's northeast.
"Renewables are now the leading area in our energy mix," Merkel said about Germany.
"By 2020, we will have exited nuclear energy and then we have a different problem, in that the only source that can generate energy all the time is brown coal… that obviously emits a lot of CO2," Merkel said, speaking at the World Economic Forum meeting in Davos, Switzerland.
She added that Germany "will continue to receive Russian gas, that is clear, but we will also diversify and rely on liquefied petroleum gas, which mainly comes from the United States." 
Merkel also said Germany's gas demand would be affected by the recommendations of Germany's coal commission, due to be finalized in the coming weeks. The commission is mandated to set a timeline to phase out the most carbon-intensive fossil fuel.
"It is working on the decommissioning of coal-fired power plants," said Merkel, "but without being able to assure a baseload in our energy generation, we will not be able to survive. So we will need [coal] for a certain period of time."
The coal closures follow a phase-out of nuclear power in Germany, which Merkel said would be completed by 2020.