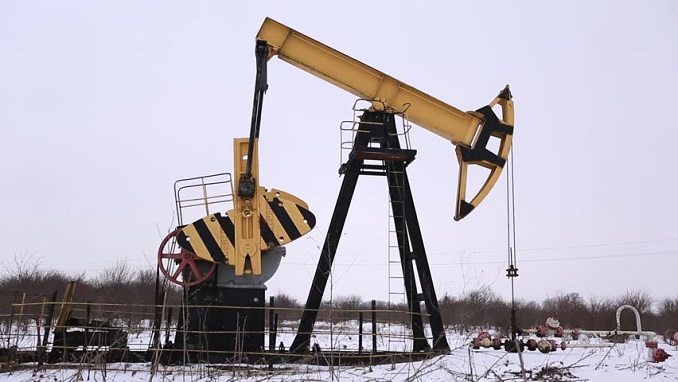 The White House is considering a new round of executive actions to boost the U.S. energy industry in an attempt to portray strength against Russia, Politico reports citing a senior Trump administration official and others familiar with the effort.
It would be President Trump's third effort to help pipeline companies, the report says, adding that the actions include possible executive orders that would weaken states' power to block energy projects and ease the construction of new pipelines to facilitate the movement of a glut of domestic oil and gas.
According to the administration official, the pipeline executive order would be "quite similar" to the President's previous actions, but "broader, deeper."
Trump has promoted energy as an economic and national security boon throughout his presidency. In recent weeks, he has amped up the energy-focused rhetoric, making the case in public and private that low oil and gasoline prices are a sign of the success of his policy agenda — and an indication that he isn't a pawn of Russian President Vladimir Putin.
Trump has pledged to drive "U.S. energy dominance" abroad, capitalizing on the decade-long surge in U.S. oil and gas production that has lifted output to record levels. The sector has remained a bright spot in an economy that experts say may be in danger of dipping into recession.
U.S. companies have begun oil shipments since the ban on exports was lifted in 2015, and the U.S. has become one of the leading global shippers. But Russia's oil output has also reached record levels, and its crude exports are second only to Saudi Arabia. Russia is also the world's leading gas exporter, with a particularly strong position in Europe, which gets more than a third of its supplies from state-run Gazprom.