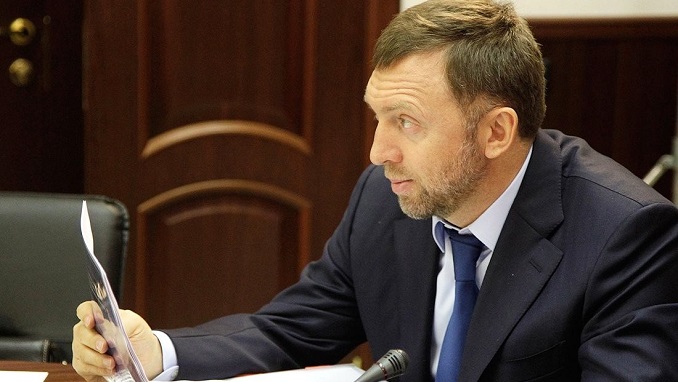 Three Russian companies have cut ties to a sanctioned oligarch and will no longer be under U.S. sanctions themselves, Treasury Secretary Steven Mnuchin said Thursday, according to The New York Times.
Mnuchin appeared before the House of Representatives, where a number of Democrats have tried to get the Trump administration to postpone lifting sanctions against the three firms owned by blacklisted billionaire Oleg Deripaska.
In a statement issued before the meeting, Mnuchin said Deripaska would remain under U.S. sanctions, but the three companies he controlled — aluminum giant Rusal, its parent firm En+ and energy company EuroSIbEnergo will get relief from the measures.
"They have committed to provide Treasury with an unprecedented level of transparency into their dealings to ensure that Deripaska does not reassert control," the statement read.
Mnuchin assured lawmakers that the Trump administration would keep a close watch on the firms, promising that if they failed to comply with the terms to end the sanctions, they would face "very real and swift consequences, including the re-imposition of sanctions."
Speaker Nancy Pelosi slammed Mnuchin on Thursday, calling the closed-door briefing on Russia sanctions "a waste of time" and "one of the worst classified briefings" she'd received during the Trump administration.
Pelosi said that Mnuchin mostly read from an unclassified document and let other officials do most of the talking. "The secretary barely testified at all," she said.
House Democrats called the hearing under a 30-day review window following Treasury's notification in December that sanctions would be lifted on companies tied to Russian oligarch Oleg Deripaska, a close ally of Russian President Vladimir Putin who also has ties to Trump's convicted former campaign manager Paul Manafort.
The Trump administration imposed sanctions on Deripaska in April last year for what it called Russian "malign activity," including election meddling and crimes by Deripaska himself, which consisted of allegations of bribery, extortion, murder and links to organized crime.