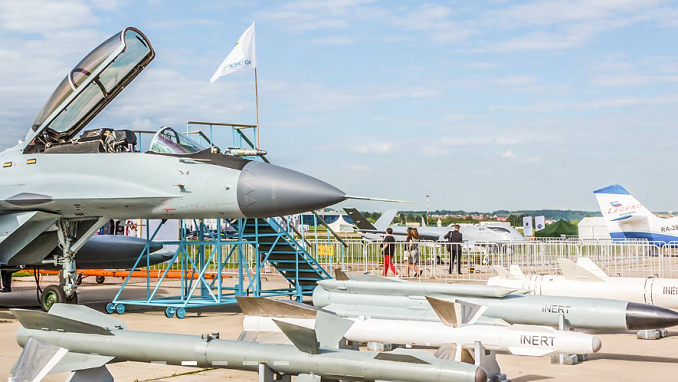 American defense companies ruled the nearly $400 billion global arms sales industry in 2017, according to a new report published by the Stockholm International Peace Research Institute (SIPRI), CNBC reports.
In total, sales of arms and military services by U.S. companies totaled more than $226 billion in 2017, accounting for about 57 percent of the top 100 arms sales that year. This is a 2 percent increase from the year-ago period, according to the SIPRI report.
The combined arms sales of Russian companies accounted for 9.5 per cent of the Top 100 total, making Russia the second largest arms producer in the Top 100 in 2017—a position that had been occupied by the United Kingdom since 2002. For the first time, a Russian company, Almaz-Antay (which produces the S-400 long-range surface-to-air missile system), appeared in the top 10 alongside European and American corporations. Russia's largest arms company increased its weapons sales by 17 percent in 2017 to $8.6 billion, the report said.
Taken together, the arms sales of the 10 Russian companies listed in the Top 100 increased by 8.5 per cent in 2017 to $37.7 billion.
"Russian companies have experienced significant growth in their arms sales since 2011," says Siemon Wezeman, Senior Researcher with SIPRI's Arms and Military Expenditure Program. "This is in line with Russia's increased spending on arms procurement to modernize its armed forces."
Along with Almaz-Antey, three other Russian companies in the Top 100 increased their arms sales by more than 15 per cent: United Engine Corporation (25 per cent), High Precision Systems (22 per cent) and Tactical Missiles Corporation (19 per cent), SIPRI said.